The annual Young Researcher's Conference is a one-day mental health research conference organized by young researchers, for young researchers, mental health professionals, and anyone else interested in neuroscience and mental health research and care.
After 10 years of hosting its annual Young Researchers' Conference independently, the IMHR joined forces with the University of Ottawa's Brain and Mind Research Institute in 2019 to organize a joint conference, the Young Researchers' Brain Health Research Day.

This year's conference was held on May 9, 2019 at The Royal (1145 Carling Avenue). and featured the keynote lecture Game of Hormones: Why Sex Matters for Brain Health, presented by Liisa Galea, PhD.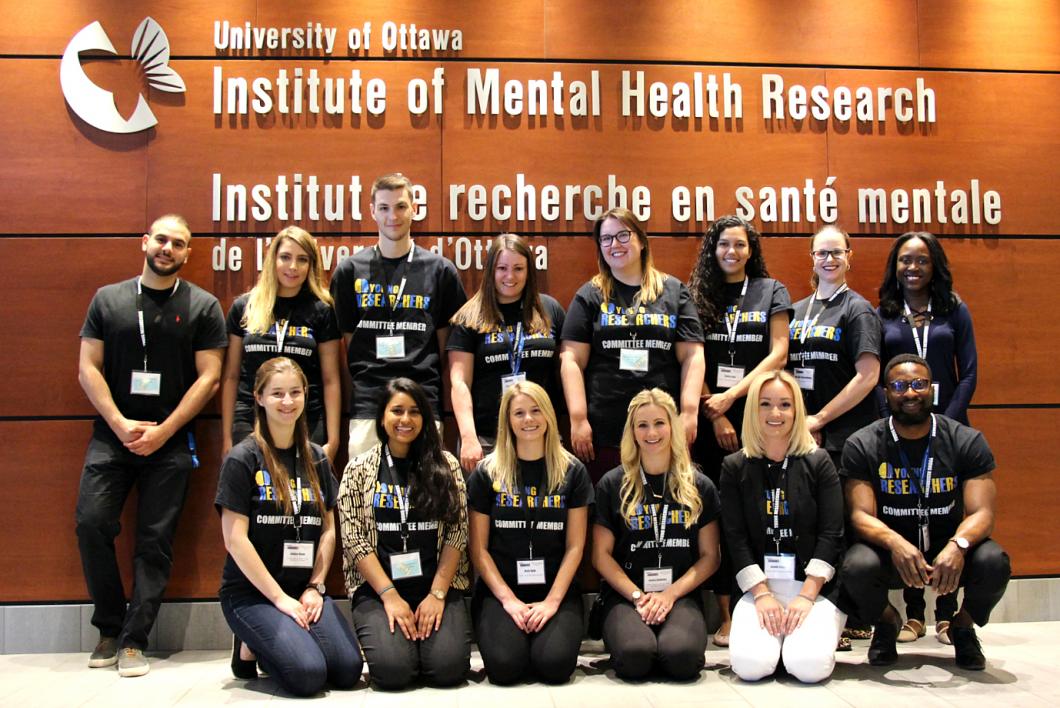 2018/2019 YOUNG RESEARCHERS PLANNING COMMITTEE

The Young Researchers Planning Committee at The Royal's Institute of Mental Health Research (IMHR) is a group of students and early-career researchers dedicated to enhancing opportunities for networking, collaborations, research, education and training for individuals working in the field of mental health. Their signature event is the annual Young Researchers Conference. 

Eliza Ali, Co-Chair
Affiliation(s): Department of Neuroscience, Carleton University; The Royal's Institute of Mental Health Research
Research Interests: Juvenile stress and development, reward, science outreach

Rami Hamati, Co-Chair
Affiliation(s): Department of Cellular and Molecular Medicine, University of Ottawa; The Royal's Institute of Mental Health Research
Research Interests: Psychotropic drug discovery, elucidating drug effects on neural activity

Ashley Nixon, Communications Director
Affiliation(s): Psychology, University of Ottawa, The Royal's Institute of Mental Health Research
Research Interests: The interplay between sleep and mental health

Amelie Vezina, Scientific Program Team 
Affiliation(s): The Royal's Institute of Mental Health Research
Current Research: Improving psychotropic treatment accuracy in military personnel using quantitative encephalography

Ashley Baddeley, Scientific Program Team
Affiliation(s): The Royal's Institute of Mental Health Research

Emma Lynn, Scientific Program Team
Affiliation(s): Department of Cellular and Molecular Medicine, University of Ottawa; The Royal's Institute of Mental Health Research

Chelsea Noel, Scientific Program Team
Affiliation(s): The Royal's Institute of Mental Health Research

Patricia Burhunduli, Logistics Co-Director
Affiliation(s): Department of Cellular and Molecular Medicine, University of Ottawa; The Royal's Institute of Mental Health Research

Brooke Carroll, Logistics Co-Director
Affiliation(s): The Royal's Institute of Mental Health Research
Research Interests: Forensic mental health, etiology and treatments/therapies for mood and anxiety disorders, cannabis use/abuse and mental health

Ubah Mohamed, Finance Co-Director
Affiliation(s): The Royal's Institute of Mental Health Research
Current Research: Looking at the effects of a medication used for depression, on levels of the neurotransmitters norepinephrine and serotonin

Liz Kamler, Finance Co-Director
Affiliation(s): The Royal's Institute of Mental Health Research

Ana Santos, Workshop Manager 
Affiliation(s): Department of Neuroscience, Carleton University;  The Royal's Institute of Mental Health Research

Justin Piché
Affiliation(s): Department of Cellular and Molecular Medicine, University of Ottawa; The Royal's Institute of Mental Health Research

For more information: yrf.conference@gmail.com