Donations to the Royal Ottawa Foundation for Mental Health help fund research, training and improvements to patient care. The Foundation respects the privacy of its donors, stakeholders and all interested parties. What is personal information: Personal information is any information that can be used to distinguish, identify or contact a specific individual.

This information can include an individual's opinions or beliefs, as well as facts about or related to the individual. Business contact information and certain publicly available information, such as names, addresses and telephone numbers published in public telephone directories are not considered personal information.

Collection, Use and Disclosure of Personal Information
The purposes for which the Foundation may collect, use or disclose personal information include:

• To maintain a history of donors, and for fundraising purposes;
• To process donations, issue and send tax receipts, and for accounting purposes;
• To inform you about activities, special events, funding needs related to medical research, and volunteer opportunities;
• To provide newsletters, emails, information and updates;
• To better understand the demographic of our donor base; The Foundation does not trade, sell or rent personal information to third parties.
Safeguards
The Foundation takes privacy and security seriously. To prevent unauthorized access, maintain data accuracy, and ensure the appropriate use of information, we have put in place physical, electronic, and managerial procedures to safeguard and secure the information you provide to us online. All transactions, including donations and purchases, are processed using secure systems.

Questions About this Privacy Policy
The Foundation makes reasonable attempts to keep personal information up-to-date. Should you wish to update your personal information or opt out of any further or specific contact, you may do so by contacting the Foundation Privacy Officer.

If you would like more information about our policies, or if you would like to access or correct the personal information we have about you in our records, please contact - Sarah Daly, 1145 Carling Avenue Ottawa, ON K1Z 7K4, +1 (613) 722-6521 ext. 6747, sarah.daly@theroyal.ca
Contact the Foundation
Location
1145 Carling Avenue, Ottawa, Ontario K1Z 7K4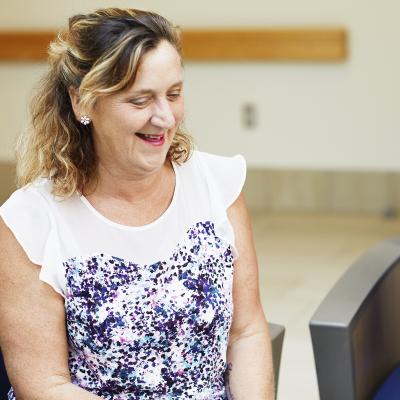 Gratitude In Mind: Monthly E-Newsletter
Keep in touch with the Royal Ottawa Foundation
Keep your finger on our pulse. Read about the latest Royal Ottawa news, discoveries, and ways to get involved in the Royal Ottawa Foundation's monthly e-newsletter!