The biggest women's mental health celebration in Canada! 
The Shoppers Drug Mart® Run for Women is the largest event series in Canada dedicated to women's mental health. 
To date, the Ottawa Run for Women has raised over $2.6M for women's mental health programs at The Royal. Every dollar raised supports mothers, daughters, and friends through the funding of programs that allow women to take that next step to recovery.
Sign up and participate in-person or virtually, in the 5K or 10K walk/run and the 1K Little Steps for kids!
Join us on June 2, 2024 at LeBreton Flats as we walk, run or roll in support of gender-specific mental health care and research at The Royal!
About the Shirley E. Greenberg Resource Centre for Women at The Royal
The main focus of the Shirley E. Greenberg Resource Centre for Women at The Royal, is to provide information about available treatments and supports to women with mental illness and their family members. In addition, the centre serves as a hub for education, peer & family support groups, & healthy living strategies.
Thank you to everyone who participated in the 2021 Ottawa Shoppers Drug Mart® Run for Women in support of women's mental health at The Royal. In 2021, we had 6,021 participants from across our community including 239 Royal team captains who recruited 3,859 people!
Not only did you contribute significantly to the event's fundraising success, you also helped to build community and inspired people to prioritize their mental health along with their physical health.
When you Support Women's Mental Health at The Royal...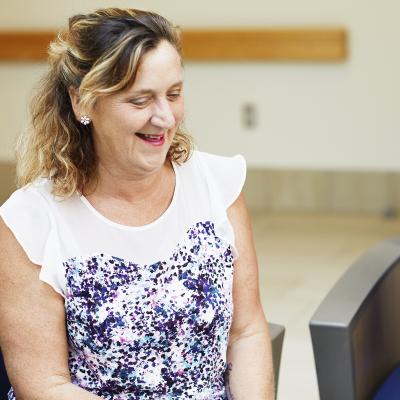 Gratitude In Mind: Monthly E-Newsletter
Keep in touch with the Royal Ottawa Foundation
Keep your finger on our pulse. Read about the latest Royal Ottawa news, discoveries, and ways to get involved in the Royal Ottawa Foundation's monthly e-newsletter!