The Royal has a legacy of delivering excellence in specialized mental health care, advocacy, research and education. When you include The Royal in your Will, you create your own personal legacy and ensure the best possible patient care and continued leading-edge research to help get people better faster.
By remembering The Royal in your estate plans, you will become a member of a very special group of individuals who are helping ensure mental health care excellence for all – now and in the future. Future gifts can be made in several ways; consider leaving a bequest in your Will, a gift of life insurance, endowment gifts or by designating The Royal as the beneficiary of your RRSP/RRIF funds. Your investment today will assist us in treating lives in the future. We would be happy to work with you and your professional advisor to ensure the donation you choose to leave best suits your needs and wishes. By designating the Foundation as the beneficiary of your RRSP/RRIF you may also reduce your estate's provincial estate or probate tax.
Gifts that give back to you
A number of planned giving options exist for individuals who wish to make a significant gift now in order to realize the tax advantages immediately, but who also wish to continue benefiting for life from the asset.
Examples of gifts that give back include:
Charitable Gift Annuity
Charitable Remainder Trust
Gifts of Residual Interest
Securities
"Through research, I hope The Royal can solve some of the mental health problems that affect one in five Canadians every day. I'll probably never know the people who will be helped by my bequest, but it feels good to know that I have made a difference."
- Barry S.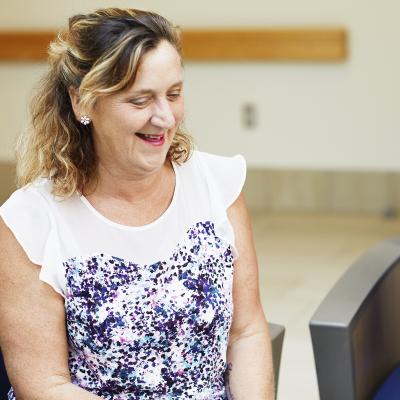 Gratitude In Mind: Monthly E-Newsletter
Keep in touch with the Royal Ottawa Foundation
Keep your finger on our pulse. Read about the latest Royal Ottawa news, discoveries, and ways to get involved in the Royal Ottawa Foundation's monthly e-newsletter!