Has a staff member, doctor, or nurse at The Royal  made a difference in your care or in the care of someone you love?
The Royal Angel Program provides an opportunity to recognize individuals who deliver the utmost compassion, care and support to patients and their families. By making a donation in their honour, you're saying thank you for making a difference.
To show your gratitude s/he will receive a letter of recognition and lapel pin that they can wear with pride. In lieu of cards or other gifts, your donation not only pays tribute to a staff member, but also ensures the best possible care and continued leading-edge research to help people get better faster.
"After three years of homelessness due to the effects of devastating untreated mental illness, I am so grateful for the wonderful care I received at The Royal. I am now healthy and living a full life."
Have a question about donating?
Location
1145 Carling Ave., Ottawa, Ontario K1Z 7K4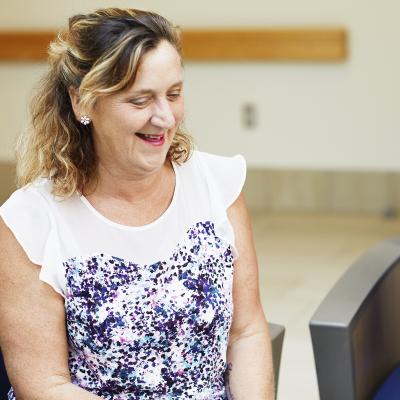 Gratitude In Mind: Monthly E-Newsletter
Keep in touch with the Royal Ottawa Foundation
Keep your finger on our pulse. Read about the latest Royal Ottawa news, discoveries, and ways to get involved in the Royal Ottawa Foundation's monthly e-newsletter!