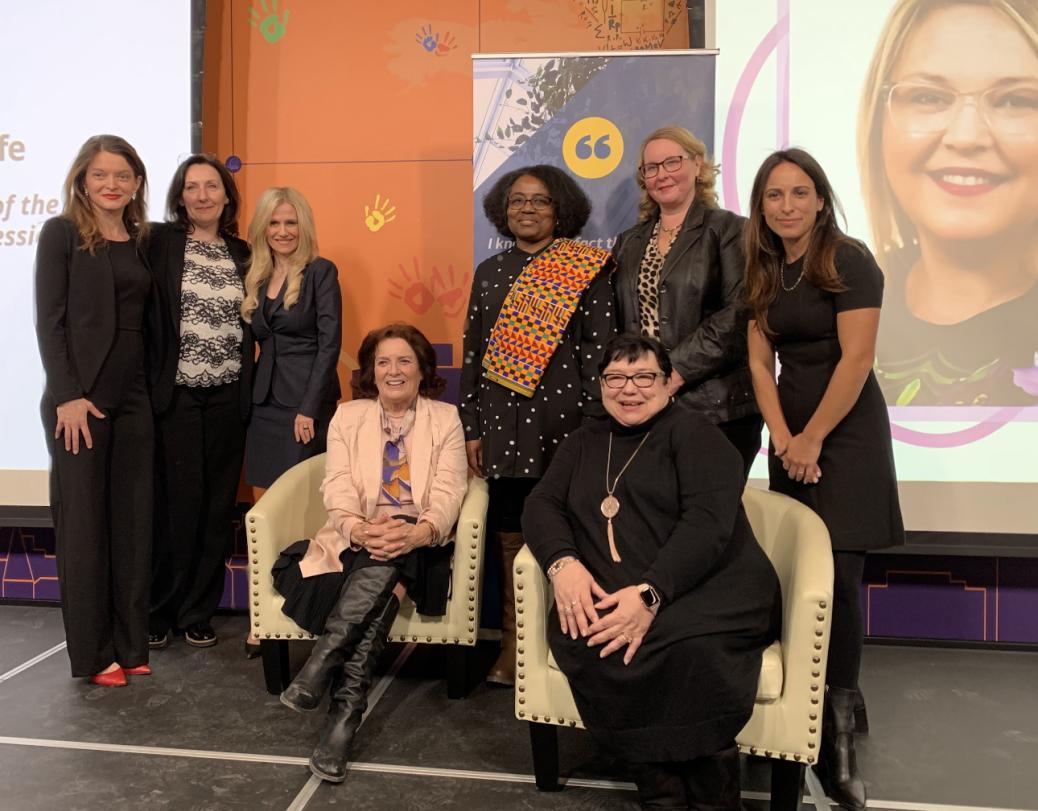 The slow groundswell of progress in mental health care and research continues to gain momentum, thanks in large part to the tireless efforts of women in the field. On March 9, Every Woman Counts, an event presented by the Women for Mental Health philanthropy group at The Royal, brought together mental health leaders and advocates as part of International Women's Week celebrations.
The program recognized many women who paved the path for future generations, as well as women who work in mental health treatment and research today. The event featured a variety of outstanding speakers who are making valuable contributions to mental health care, including:
Sonya Shorey, Vice-President of Strategy, Marketing and Communications at Invest Ottawa;
Katherine Cooligan, Chair of Women for Mental Health at The Royal;
Margaret Trudeau, Honourary Patron of The Royal;
Sharon Roberts, Shirley E. Greenberg Resource Centre for Women representative and Client Advisory Council member;
Glenda O'Hara, Shirley E. Greenberg Resource Centre for Women representative and Chair of the Client Advisory Council;
Beth Robertson, Equity, Diversity and Inclusion Specialist at The Royal;
Jenn Mulley, Pharmacist and Shoppers Drug Mart associate owner.
Each speaker underlined the importance of women embracing their own worth and ability, as well as embracing their role as a leader in the industry.
To help ensure that these programs remain available and successful, we encourage you to participate in the annual Ottawa Run For Women event on June 4. This event provides donations to support remarkable programs and courageous leaders in the fields of mental health treatment and research.