Funds will help scientists explore biomarkers for suicide ideation, advance treatment for major depression and study the impact of COVID-19

Ottawa, ON., Feb. 1, 2021 -  A transformational gift of $1.5M from anonymous donors through their fund at the Ottawa Community Foundation will help three key research initiatives at The Royal's Institute for Mental Health Research (IMHR) make profound advancements to improve mental health.
 
The donation will support research on:
Examining physical indicators in the brain called biomarkers to understand the biological underpinnings and consequences of depression and suicide.
The mental and physical toll of the COVID-19 pandemic on healthcare workers.
Repetitive Transcranial Magnetic Stimulation (rTMS) as a new treatment for people with persistent depression.
 
"As the COVID-19 pandemic progresses, and as the stigma around mental illness slowly dissipates, more and more people are reaching out and asking for help. We want to make sure the best possible care is there for them. Research plays a key role in that," Joanne Bezzubetz, PhD., President and CEO, The Royal. "The Royal's new strategy is focused on co-creating access, hope and new possibilities.  We are grateful for this generous gift that will help drive innovation and research that are integral to achieving this vision."

"The Ottawa Community Foundation is very pleased to be part of the ground-breaking research this gift will make possible," says Bibi Patel, Vice-President of the Foundation. "The donors who are making this generous donation have given much thought and consideration over a period of years to finally come to a decision that would mark their legacy gift to our community.  We are honoured to work with donors who believe in making positive, systemic and sustainable change that would benefit the increasing number of people battling mental health issues, especially as we grapple with the profound impact the current pandemic will have on so many."

"There is still so much about the human brain and mind we don't understand, both in health and in illness. As our understanding grows, it will improve our ability to provide patients with more personalized and effective care. That is where research comes in," states Dr. Florence Dzierszinski, President of the IMHR and Vice President of Research at The Royal. "Innovative research in mental health and addictions is bringing us closer to finding answers to some of the biggest questions that currently exist within the mental health and addictions care landscape."

Researchers seek to understand factors that lead to illness and expand treatment options.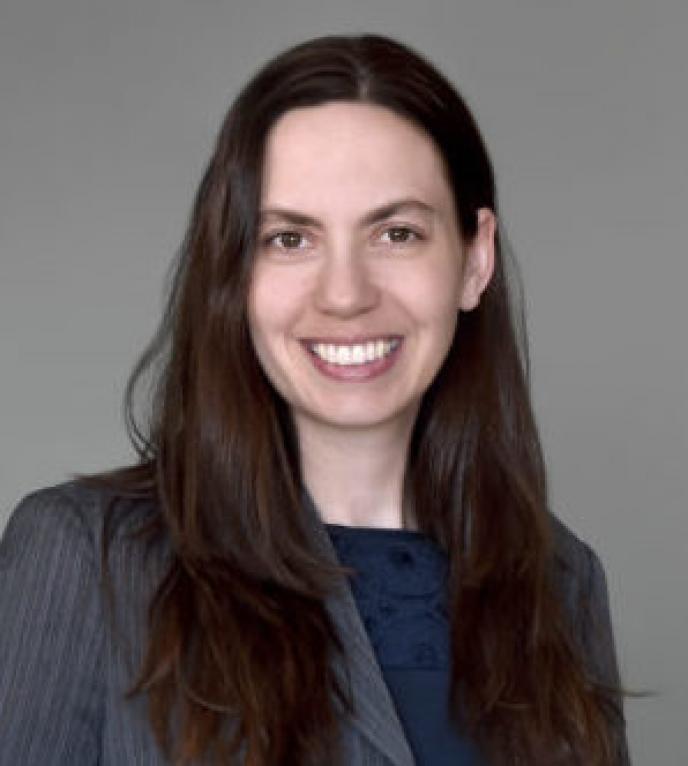 "I am very grateful to the donors for their extraordinary generosity and support for our research efforts. It is incredibly humbling to have the opportunity to explore the mental and physical toll of the pandemic on our healthcare providers who are sacrificing so much to deliver continuing care," states Dr. Jennifer Phillips, Scientist, The Royal's Institute of Mental Health Research. "This funding will also support my work to identify brain biomarkers associated with depression and suicidal ideation. Such research may inform novel treatment targets contributing to suicide prevention."
Across the mental health landscape, clinicians, researchers and patients are all becoming increasingly aware that there is an urgent need for new, alternative therapies for mental health disorders.  In an effort to help people living with treatment-resistant depression – those who have failed to respond to one or more different antidepressant medications – Dr. Sara Tremblay, a scientist at The Royal's Institute of Mental Health Research, has been tirelessly working for the past two years to bring a rTMS research clinic to The Royal.
"Neuromodulation offers us a whole new way of looking at mental health treatment, where we can identify key circuits in the brain and effectively target them in a non-drug, non-invasive way," says Dr. Tremblay. "Research in this area is leading to a better, more personalized standard of care for patients with depression and related mental health disorders, for whom traditional treatments haven't worked."
Thanks to this special donation, Dr. Tremblay is provided with a unique opportunity to increase the capacity of the rTMS clinical trial, by doubling the number of clients that can receive rTMS treatment yearly. In the long term, this will also allow the implementation of different types of rTMS treatments for individuals with treatment-resistant depression as well as for individuals living with other mental health disorders such as post-traumatic stress disorder.
---

 
About The Royal
The Royal is one of Canada's foremost mental health care, teaching and research hospitals. Our mandate is simple: to help more people living with mental illness and addiction into recovery faster. 
We combine our specialized mental health care, advocacy, research, and education to transform the lives of people living with complex and treatment-resistant mental illness. 
Our Institute of Mental Health Research, affiliated with the University of Ottawa, brings together leading mental health professionals, scientists, and technology to gain a deeper understanding of the brain, and investigate innovative approaches to preventing and treating mental illness. 
The Royal Ottawa Foundation for Mental Health raises funds that help support our work. It brings together community leaders and mental health advocates to advance mental health research and education. 
We place a sharp focus on awareness building and health promotion public education initiatives such as Conversations at The Royal and Is It Just Me? Conversations about Youth Mental Health.