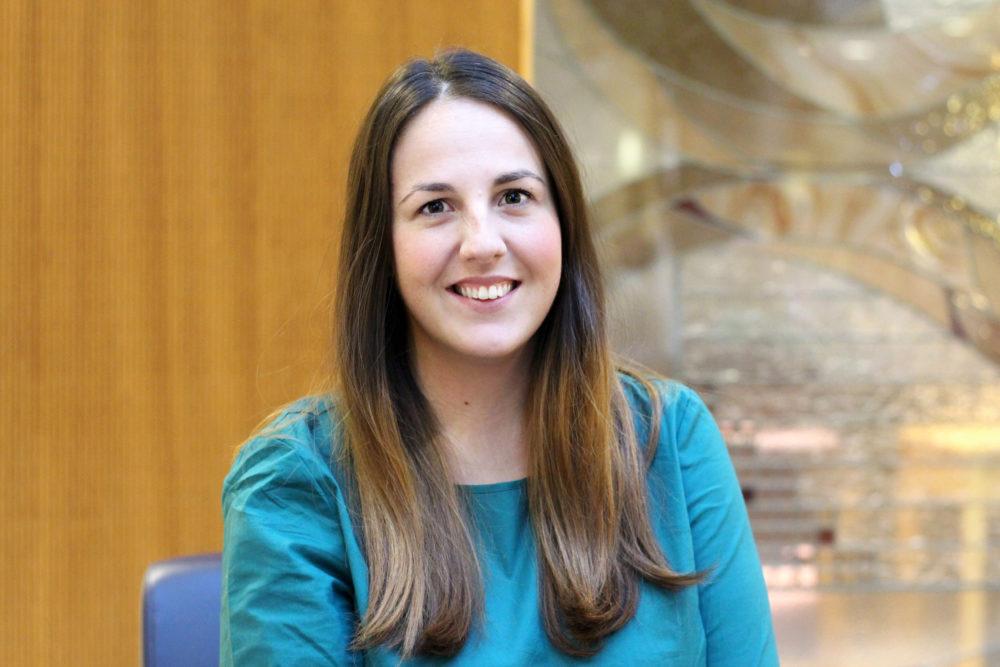 When Kari-Ann Clow finished a Graduate Certificate in Victimology from Algonquin College, she began working on the front lines with at-risk youth who were involved with the justice system.
"These youth lived in neighbourhoods where drug use, gang involvement and physical aggression were not uncommon," says Kari-Ann. ""They had serious life difficulties and many suffered from significant mental illness."
But the struggles these youth faced were often overshadowed by the inability to control their aggressive behaviour – behaviour that wasn't being treated and was potentially adding to their mental health issues.
Now a PhD student in clinical psychology at the University of Ottawa, Kari-Ann wants to help youth that have been labeled "dangerous" receive the mental health support they aren't getting because of the stigma associated with their aggressive behaviours.
"I've seen high levels of suicidality among the youth I've worked with who display aggressive behaviours," says Kari-Ann. "While there is some research showing a strong link between aggression and suicidal behaviour, researchers still don't understand how they are linked."
Under the supervision of Dr. Ian Manion, Director of the Youth and Mental Health Research Unit at The Royal's Institute of Mental Health Research (IMHR) and an international expert in suicide prevention and youth, Kari-Ann is working on research that explores the relation between aggression and suicide in youth, and strategies to meaningfully engage and treat this at risk population.
The funds from the IMHR Graduate Student Research Award will help Kari-Ann pay for her travel so she can collaborate with other researchers focusing on similar research at McMaster University.  She is also planning to attend the upcoming Canadian Psychological Association conference in Quebec which will allow her to share preliminary results from her research, get input and ideas from other experts she might not meet otherwise, and build on her project in ways that she hadn't yet thought of.
"Connecting with other people doing this research and seeing how my research contributes to helping these youth is what inspires me to do better," says Kari-Ann. "It makes all the hard work completely worth it."
The IMHR Graduate Student Research Award is generously funded by The Jennie James Depression Research Fund, The Allison Lees Depression Research Fund and The Louise Helen Waddington Research Fund – through The Royal Ottawa Foundation for Mental Health.