OTTAWA, April 18, 2023 – The University of Ottawa Institute of Mental Health Research at The Royal has named Dr. Jennifer Phillips as Interim Scientific Director, effective May 1, 2023.  The newly created role will comprise two days of Dr. Phillips' week; she will continue with her ground-breaking research in clinical neuroscience, with a focus on depression and suicide prevention.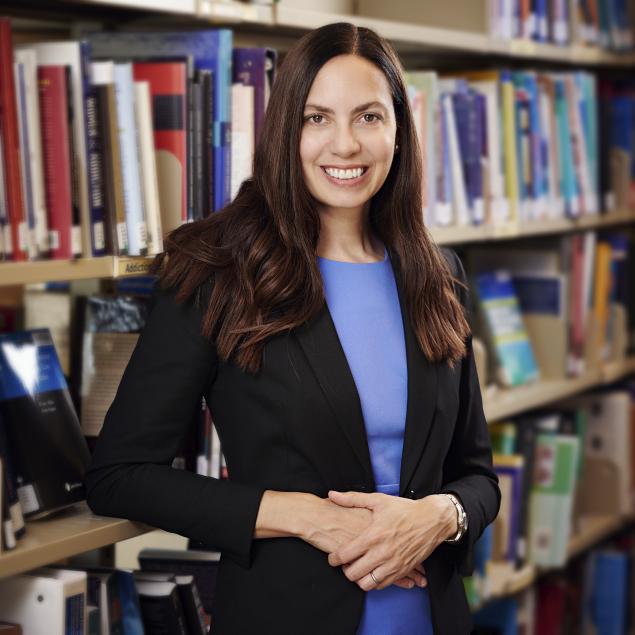 In this role, Dr. Phillips will play a key part in the advancement of our plans for the Clinical Brain Research Centre, collaborating with The Royal's Foundation in Campaign activities, in strategic research planning, and in our relationships with the University of Ottawa (where she is the Director of Research in the Department of Psychiatry and Co-Lead of the Mental Health Pillar for the University of Ottawa Brain and Mind Research Institute).
Dr. Phillips will join the IMHR Board's Integrative Research Committee as an ex officio member and the IMHR's Scientific Advisory Council.
"Jennifer brings a valuable combination of subject matter and system expertise with a strategic mind that will help guide the IMHR as we grow," said Dr. Florence Dzierszinski, President of The University of Ottawa Institute of Mental Health Research at The Royal and Vice-President of Research at The Royal. 
"Her new role represents another step in the growth of our organization. We welcome the thoughtfulness and focus she will contribute to our research strategy and the advancement of our priorities, including our EDII and Women in Science initiatives."
Dr. Phillips' ongoing studies investigate the biological underpinnings and consequences of depression using magnetic resonance imaging (MRI) and peripheral biomarkers, and test the efficacy of low-dose ketamine to treat depression in patients resistant to other forms of treatment. She was also instrumental in the development of the esketamine clinic at The Royal, including its integrated research component and client-centered approach, and in partnership with clients, physicians, clinicians, program and practice leaders. 
Her research is supported by funding from the Canadian Institutes of Health Research (CIHR), the University of Ottawa Medical Research Fund (UMRF), and generous donations through the Royal Ottawa Foundation and the Ottawa Community Foundation.