One of Canada's preeminent scientists in perinatal mental health research receives prestigious award
OTTAWA, ONTARIO – October 6, 2021: The Royal is pleased to announce that Dr. Simone Vigod of Women's College Hospital and the University of Toronto is the 2021 winner of The Royal-Mach-Gaensslen Prize for Mental Health Research. Annually, the prestigious Royal-Mach-Gaensslen Prize for Mental Health Research is awarded to an outstanding mental health researcher enabling future exploration and discovery.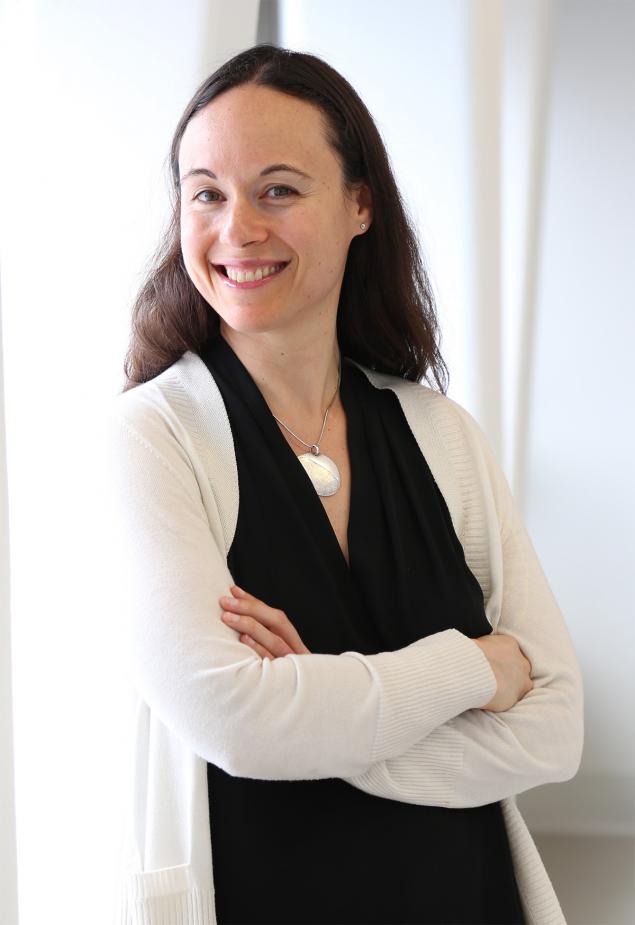 "I am honoured to be the recipient of the 2021 Royal-Mach-Gaensslen Prize for Mental Health Research," Vigod said. "From early on in my psychiatry training, I looked for opportunities to think about women with mental health issues across their lifespan from an equity perspective. People often discuss the importance of early childhood experience. I believe that if we improve the mental health of a pregnant individual, even before any children are born, we improve the health of the entire family across generations. Receiving this award brings more profile to this area of research and will help us bring new equity to the mental health care of parents, changing population trajectories across the lifespan." 
Vigod's research program focuses on the unique life stage leading up to, during and after pregnancy where mental illness poses risks, and in turn opportunities, to two individuals, a parent and a child. Despite progress in perinatal mental health research, much work is still to be done to optimize health of women and pregnant people with mental illness around the time of pregnancy, and that of their children and families. Vigod's research works to systematically identify and understand health disparities in this vulnerable population, and then design and evaluate original interventions to address them. 
"Dr. Vigod's research is innovative and impactful," Dr. Florence Dzierszinski, president of the University of Ottawa Institute of Mental Health Research at The Royal and vice president of research at The Royal, said. "What sets Dr. Vigod apart is her vision and her research's potential to change the way that care is delivered for pregnant women and individuals with mental illness around the world. Using a variety of technological platforms, Dr. Vigod's work is destigmatizing mental health and creating new treatment options for this particularly vulnerable population. We are honoured to invest in her future research and look forward to furthering our understanding of the exponential, long-term benefits of supporting the mental health of pregnant people."  
The Royal-Mach-Gaensslen national prize provides $100,000 in funding to Canadian researchers who are under the age of 45 and who have demonstrated records of accomplishment in research, excellence in scientific rigour, innovative thinking, imagination, originality, and a clear ability to work in partnership with other disciplines and/or research teams that extend beyond the institution with which they are affiliated. The award was jointly established in 2015 by the University of Ottawa Institute of Mental Health Research at The Royal and the Mach-Gaensslen Foundation of Canada.
About The Royal
The Royal is simple: to help more people living with mental illness into recovery faster. The Royal combines the delivery of specialized mental health care, advocacy, research and education to transform the lives of people living with complex and treatment-resistant mental illness. The Royal includes mental health centres in Ottawa and Brockville, community mental health services at Carlingwood Mall, and four satellite offices. The Royal's Operational Stress Injury (OSI) Clinic treats Canadian Forces, veterans and RCMP, and is the only OSI clinic within a specialized academic mental health centre. The Royal's Institute of Mental Health Research, affiliated with the University of Ottawa, brings together leading clinicians, scientists and technology to investigate the brain circuitry linked to anxiety and depression, posttraumatic stress disorder, schizophrenia and suicidal ideation. Hosting a world leading-edge technology in molecular imaging targeted solely to mental health, The Royal is an innovative powerhouse — putting the nation's capital at the forefront of unlocking the secrets of the brain — the last frontier. The Royal Ottawa Foundation for Mental Health raises funds that support The Royal's work. The Royal places a sharp focus on awareness building through the You Know Who I Am campaign and public education initiatives such as Conversations at The Royal and Is It Just Me? Conversations about Youth Mental Health. For more information, please visit theroyal.ca. 
About The Mach-Gaensslen Foundation
The Mach-Gaensslen Foundation of Canada honours the lives of Vaclav F. Mach and Dr. Hanni Gaensslen by supporting research in cardiology, oncology, and psychiatry. Over $5.6 million has been provided in grants since 2001.