Clients, visitors, and staff at the Royal Ottawa Mental Health Centre can now enjoy fresh sandwiches and soups made by Krackers Katering and sold at the Winter Garden Café – nourishing themselves while also nourishing not just one, but two social enterprises.  
Krackers Katering is a member of the Causeway Group of Social Businesses, a network of socially minded, not-for-profit initiatives that focus on training and employment for people who have experienced barriers to finding work. The Winter Garden Café is a volunteer-run business that raises funds to support client activities at The Royal.
Before COVID-19, Krackers regularly provided catering services to The Royal, and like many organizations, had to make some changes when the pandemic hit. So with the cancellation of in-person events, the social enterprise moved from catering to wholesale food supply. The result of this "pandemic pivot," is that fresh food made by Krackers is now available at the Winter Garden Café.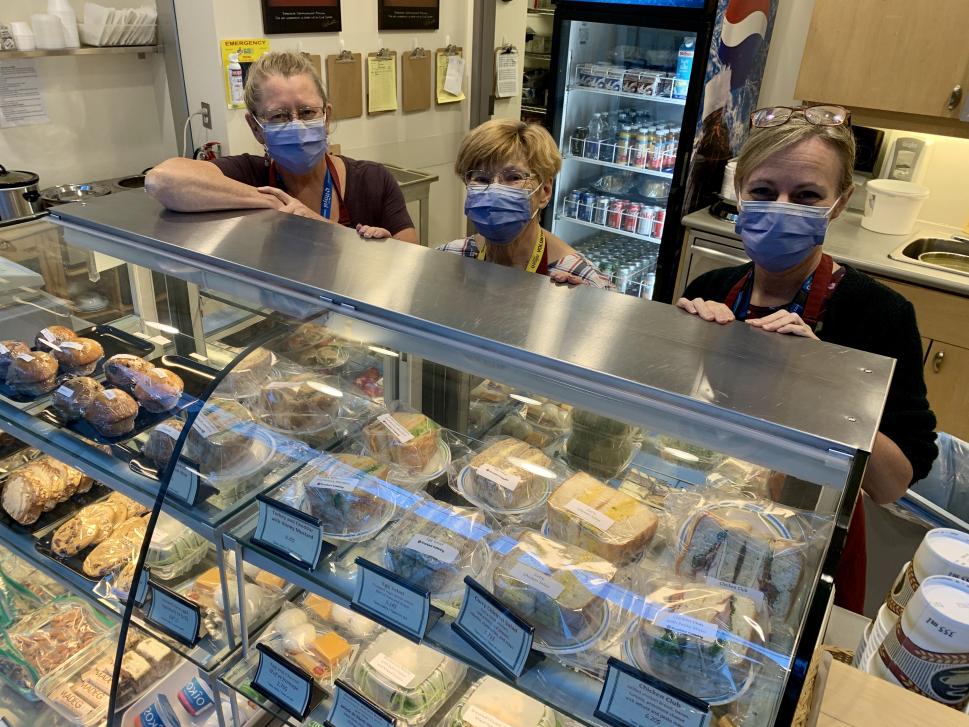 Fresh sandwich varieties rotate on a weekly basis and are available for lunch every day. If it's Tuesday or Thursday, you can add some "chef inspired" soup to your order. Look for potato leek, Thai sweet potato, tomato basil, and carrot ginger in November. Everything is made from scratch, using fresh ingredients.  
"The quality of the food, the freshness of their products is absolutely head and shoulders over any of their competitors… I've had lots of interaction with other wholesale suppliers for this type of product in the private sector and none of it has come even close to comparing with the quality that we've received from Krackers," says Annmarie Nicholson, director of volunteer services at The Royal. 
Nicholson hopes the relationship between the two organizations will expand even more – and in new ways – over the coming months. For example, one Royal volunteer has taken on driving and delivery duties with Krackers. 
"What's really beautiful about this – and it's something that [Café manager] Janet McFall and I are extremely proud of – is the fact that we're a social enterprise who is supporting another social enterprise," she says. 
As it turns out, forgetting your lunch is actually a good thing for everyone involved, including clients and families.  
"Every time someone purchases a product from the café – including coffee – they're helping raise money that goes right back into supporting family- and client-centered care at The Royal," she says. "It's a big win for everyone."