The Ozerdinc Grimes Family Regional Psychosis Clinic is designed for adults over the age of 18 who experience persistent psychosis related to schizophrenia spectrum disorders.
The clinic provides long-term therapies including early and easy access to long-acting injections and clozapine, cognitive behavioural therapy, family therapy, and recovery and rehabilitation services. 
At this time, admission to the clinic is a phased process for existing clients of The Royal but will expand to include referrals from other hospitals and primary care providers in mid to late 2023.
The clinic is fully integrated into existing services to allow flexibility when moving through the continuum of care to ensure clients can access the proper level of care at the optimal time during their journey to recovery.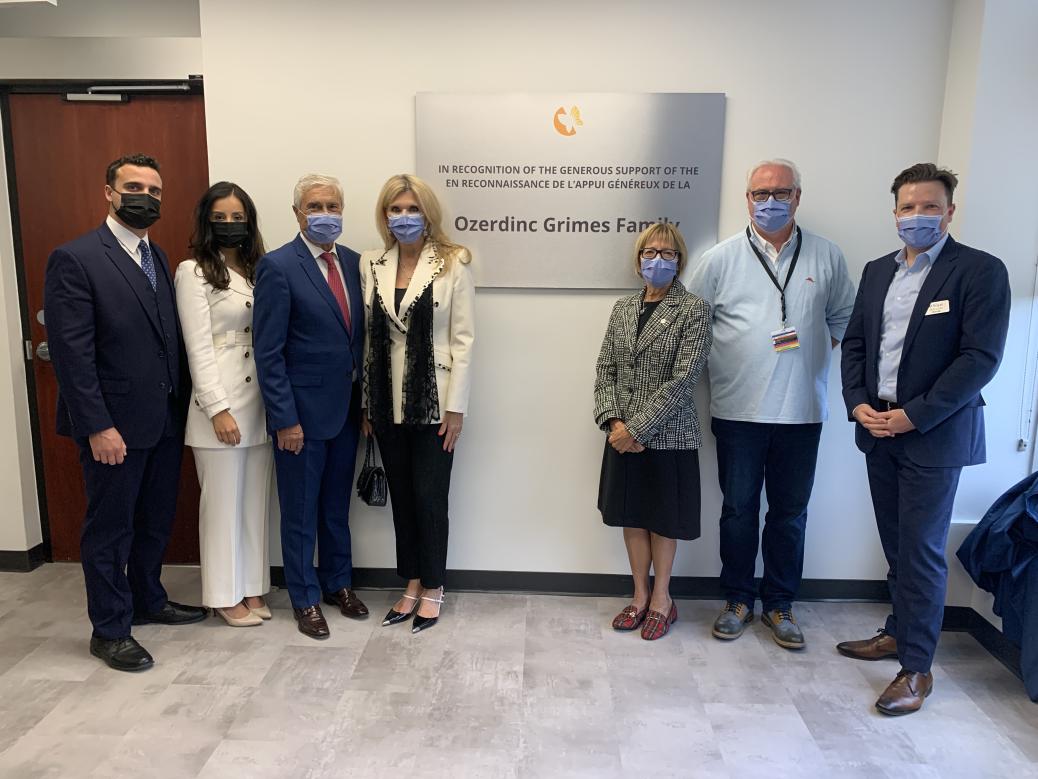 FAQ for clients and families
What is psychosis?

Psychosis is a mental health condition that affects how the brain processes information and  may cause severe disturbances in thinking, emotion, and behaviour.

During a period of psychosis, a person may lose touch with reality and have difficulty understanding what is real and what is not. Psychosis involves hallucinations (visual and/or auditory experiences that are not real) and/or delusions (false beliefs that are not based in reality).

People who have schizophrenia spectrum disorders experience psychosis but it is a symptom for other conditions as well. 

What is the Ozerdinc Grimes Family Regional Psychosis Clinic?

The Ozerdinc Grimes Family Regional Psychosis Clinic is designed for adults over the age of 18 who experience persistent psychosis and require more specialized care than is typically offered by primary care providers.

What kind of services are available at the clinic?

The clinic will provide effective long-term therapies, including early and easy access to long-acting injections and clozapine, cognitive behavioural therapy, family therapy, recovery and rehabilitation services. 

How can I access the clinic?

At this time, admission to the Ozerdinc Grimes Family Regional Psychosis Clinic is a phased process for clients of The Royal but will expand to include referrals from other hospitals in 2023. 

I need help