The Royal Ottawa Foundation for Mental Health raises funds to support the best possible patient care and leading-edge research provided by the Royal Ottawa Mental Health Centre, the Brockville Mental Health Centre, and the uOttawa Institute of Mental Health Research.
As a not-for-profit arms-length fundraising organization governed by a dedicated and skilled volunteer Board of Directors, we:
Focus on improving the health and lives of those living with mental illness
Communicate with our donors openly, honestly and transparently
Demonstrate integrity in our financial management and disbursement of donor funds.
Charitable Registration Number: 119129179RR0001
Contact the Foundation
Location
1145 Carling Avenue, Ottawa, Ontario K1Z 7K4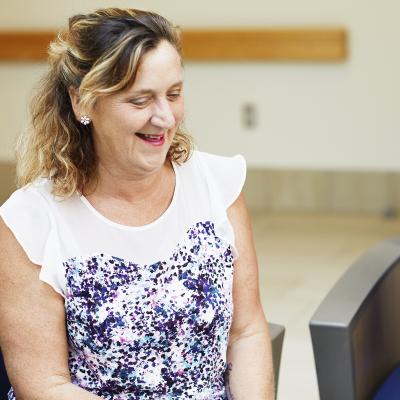 Gratitude In Mind: Monthly E-Newsletter
Keep in touch with the Royal Ottawa Foundation
Keep your finger on our pulse. Read about the latest Royal Ottawa news, discoveries, and ways to get involved in the Royal Ottawa Foundation's monthly e-newsletter!