Each year, individuals, groups and companies host fundraising events, participate in runs and walk, and set up fundraising pages online to support The Royal Ottawa Foundation for Mental Health. The efforts from these dedicated volunteers, people like you, support priorities that receive no other funding including: care, advocacy, research and education.
We are extremely grateful for your commitment to our cause and thank you for your leadership in getting involved. Your support has a direct impact on helping to improve the lives of the one in five in our community who suffer from mental illness, and their families.
Event ideas

Individuals, families, community groups, small businesses, corporations, employee groups and service clubs often plan fun social events to help raise money for a good cause. Choosing an event to host can sometimes be a difficult decision.

If you are unsure of the type of event you would like to host, here are some suggestions:

Community or street party fundraiser;
school fundraiser;

golf tournament;

benefit concert or auction;

dinner party (large or small);

bake sale;

garage sale;

work barbeque or celebration;

dress down days donations;

special occasion celebration i.e. birthday.

How the Foundation will support you

Once you have decided on an event and received approval of the event by a Royal Ottawa Foundation team member, it is time to begin planning for your event!

Below is a list of the types of support your community event can expect from the Foundation team:

Ongoing event planning advice;

resources including auction bid sheet templates, media advisory templates, pledge forms, and branded collateral;

access to online fundraising tools to help increase revenue for your event;

support letter from the Royal Ottawa Foundation that validates the authenticity of the event for one year;

event listing on our community events page;

if applicable, use of the Royal Ottawa Foundation name and logo*;

if requested and if resources permit, participation by a person with lived experience or Royal spokesperson;

if applicable, issue tax receipts according to Canada Revenue Agency Guidelines.

*Please note, any use of The Royal Ottawa Health Care Group (The Royal) name and/or logo must be approved by a Royal Ottawa Foundation representative before use and printing.

What the Royal Ottawa Foundation is unable to provide

The Royal Ottawa Foundation is unable to provide the following:

Funding or reimbursement for event expenses;
mail/e-mail lists such as donor lists and hospital staff lists;
promotion or advertising of your event other than the community events page;
guaranteed attendance of staff or volunteers at your event;
application for gaming or liquor licenses;
assistance with ticket sales or corporate sponsorship;
prizes and auction items;
access to celebrities or other community or hospital VIPs.
Community event request form
Contact the Foundation
Location
1145 Carling Avenue, Ottawa, Ontario K1Z 7K4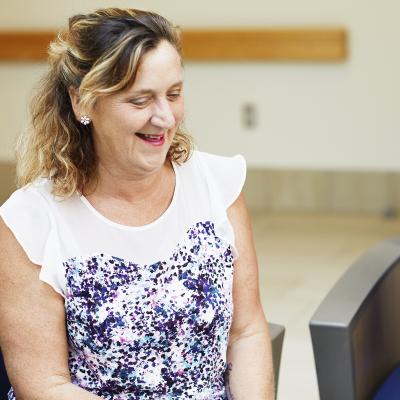 Gratitude In Mind: Monthly E-Newsletter
Keep in touch with the Royal Ottawa Foundation
Keep your finger on our pulse. Read about the latest Royal Ottawa news, discoveries, and ways to get involved in the Royal Ottawa Foundation's monthly e-newsletter!