Volunteers are a vital part of our research studies. There are many different ways to participate in research, from filling out surveys and questionnaires, to brain imaging, exercise programs, technology trials, and more. 
The Research Participant Recruitment Portal (RPRP) is an easy way to access our list of active research studies.
Not quite sure if you're ready to sign up for the portal? You can still see a list of actively recruiting studies on this webpage – simply scroll down and find the list of study titles above the "Request Account" button on the right-hand side of the screen. You will need to create an account in order to view details of each study.
Please note:
The RPRP is stored at The Royal on a secure network.
Your information is completely confidential and will not be shared outside of the organization.
You must be 16 years of age or older to participate.
This portal is for everyone, including people living with mental health or substance use issues, their family members, as well as the general public as research "controls." (In other words, people who do not have the disorder or disease being studied in order to provide a comparison.)
Expressing interest in a study does not guarantee that you will take part in that study.  Signing up allows our researchers to connect with you directly to determine if you are a good fit for the study and if the study is a good fit for you.
You may withdraw at any time.
To create an account, please click this link to open the Research Participant Recruitment Portal (RPRP) page, select "request account" and follow the instructions.

If you have any issues accessing the portal and require support, please contact emma.cummings@theroyal.ca.Thank you for your interest in research at The Royal.  We look forward to connecting with you!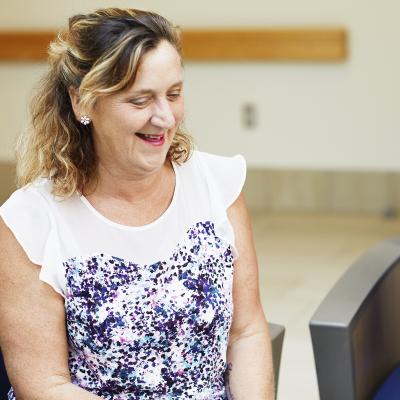 Gratitude In Mind: Monthly E-Newsletter
Keep in touch with the Royal Ottawa Foundation
Keep your finger on our pulse. Read about the latest Royal Ottawa news, discoveries, and ways to get involved in the Royal Ottawa Foundation's monthly e-newsletter!