Thanks to the generosity of The Jennie James Depression Research Fund, The Allison Lees Depression Research Fund and The Louise Helen Waddington Research Fund – through The Royal Ottawa Foundation for Mental Health – the annual Graduate Student Research Awards provide funding for research and educational opportunities to promising graduate students at The Royal's Institute for Mental Health Research.
Patricia Burhunduli
Patricia Burhunduli has always been fascinated with the brain, which made her decision to pursue neuroscience at the graduate level an obvious one.
It wasn't until she began interacting directly with individuals with depression and suicidal ideation as part of her thesis research, however, that she truly started to realize the impact her work could ultimately have on individual's lives.
"You hear about depression a lot – but it's one thing to hear about it, and a completely different thing to sit in a room and hear someone tell you their personal story about depression or suicidal ideation," she said.
"These interactions have really helped me to see the real-life value that my research can have."

Learn more about Patricia....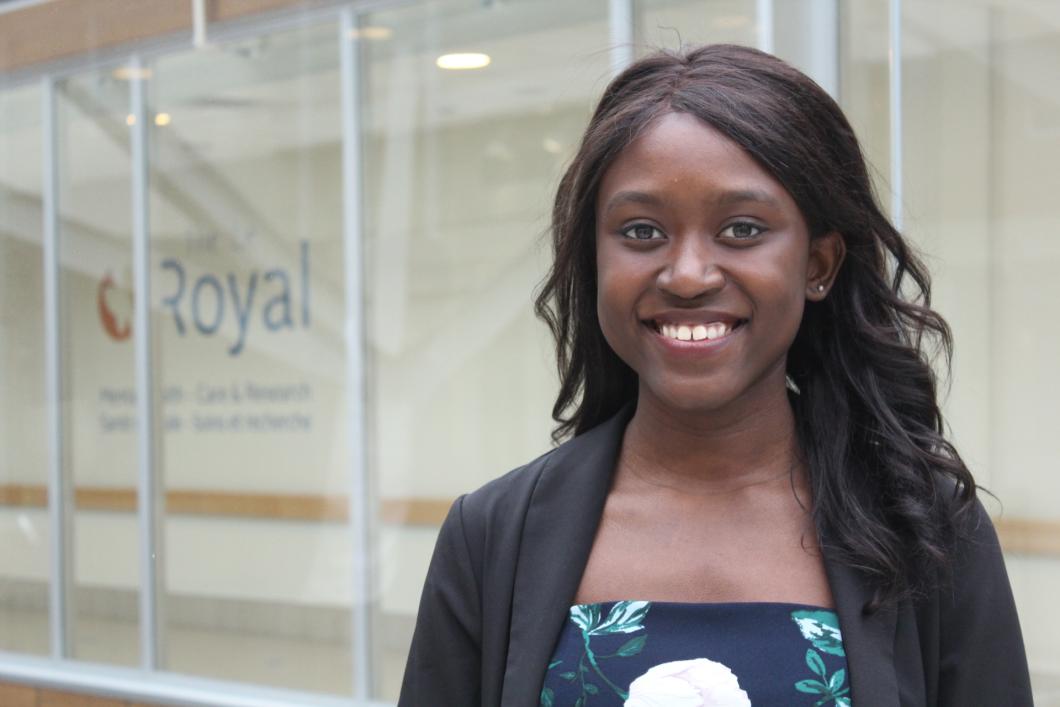 Emma Lynn
Just like cancer, mental illness isn't always a one-time event.
Through treatment, individuals living with depression can be remitted – however, similar to cancer, 'remission' does not necessarily mean that the illness has been cured.
Risk of relapse in formerly depressed individuals can be high (especially for those who have recurrent depressive episodes), which is why Emma Lynn, a M.Sc. candidate in Neuroscience at the University of Ottawa, has focused her research on assessing brain activity in formerly depressed individuals – a traditionally understudied group.
Michael Iro
For many individuals with treatment-resistant depression, ketamine has proven to be a "wonder drug" of sorts.
The rate of those who respond to this treatment is around 50-60%, and the response time is also staggeringly fast (many patients who have had ketamine infusions during depressive or suicidal episodes feel positive impacts either right away, or within 24 hours). This positive treatment response is particularly significant, considering that for many of these patients, few other options have worked.
Research has proven that this long-time anesthetic agent also works to treat depression — but we still don't exactly know how.
That's what Michael Iro is trying to figure out.