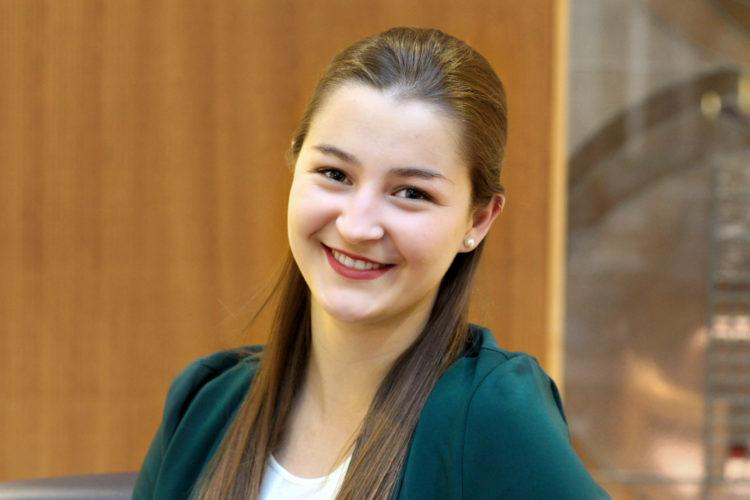 Throughout Ashley's life, she saw people she cared about struggle with mental illness. She realized there were huge gaps that need to be filled to help people suffering from mental illness and decided she wanted to be part of the solution.
"There's so much we don't know about mental illness and how the brain works. I decided to go into mental health research so I can contribute in some way to help as many people as I can," says Ashley.
Now a PhD student in the School of Psychology at the University of Ottawa, Ashley has been working under the supervision of Drs. Rebecca Robillard and Joseph De Koninck, scientists in the Sleep & Mental Health research unit at The Royal's Institute of Mental Health Research (IMHR), affiliated with the University of Ottawa.
Their research team is exploring whether light therapy, which is often used as a treatment for people suffering from seasonal affective disorder (SAD), can shift sleep patterns for people suffering from depression – getting them to go to bed earlier. They plan to test the effectiveness of a "high tech glasses- like device".
"Research has shown that people who are depressed typically stay up later and wake up later, while people that are happier tend to go to bed earlier and wake up earlier," says Ashley.
By collecting biomarkers – data like hormone levels, body temperature, and heart rate – they hope to get a better understanding of why this therapy works for some people suffering from depression but not for others.
The current process in the treatment of depression and other mental illnesses is often through trial and error, and it can take a long time to know whether a treatment will work. Their research team hopes to create a profile of the ideal candidate for phototherapy.
"If we can reduce the time it takes to find an effective treatment for someone who's suffering, we can enhance their quality of life – and that's really the goal," she says. "We want to get people feeling better, faster."
Ashley is using this award to attend the European Sleep Research Society Conference where she'll get to meet, share data and network with pioneers in the area of phototherapy and sleep.
"I'm very grateful to the donors for their support," says Ashley. "It can be really tough to find financial support when you're a young researcher."
Ashley will get to see how her work contributes to the bigger picture of sleep research, "and the potential for collaboration is exciting," she says. "It's career changing."
The IMHR Graduate Student Research Award is generously funded by The Jennie James Depression Research Fund, The Allison Lees Depression Research Fund and The Louise Helen Waddington Research Fund – through The Royal Ottawa Foundation for Mental Health.