The Royal is a specialized mental health centre.  Most people who come into our care receive treatment first from a family doctor, general hospital, or other health care provider.  When that treatment doesn't work or if the person is severely ill, they may be referred to us.   
If you are struggling and need help, the first step is to contact your family doctor, nurse practitioner or a walk-in medical clinic. These professionals can help to figure out what's wrong, provide treatment, and/or refer you to specialized care like The Royal.  
You may also wish to visit AccessMHA, which is a free online service that can connect you with the services you need from a network of partner organizations. The first step of seeking care through AccessMHA is to book a virtual assessment with a mental health professional via this link.
One in five Canadians will experience a mental health issue at some point in their lives.  You are not alone and help is available.Your family doctor may refer you to The Royal for either a consultation or treatment.
Here is how a consultation works:
A consultation means you would meet with a mental health specialist from The Royal who would assess your condition.  
That person can help clarify your diagnosis, provide treatment recommendations like medications or therapy, and/or connect you with other helpful resources. 
Consultations may be done in person or using a video link. A consultation may also include meeting with family members or other caregivers who can help by providing extra information and support.  
Your doctor will be provided with the results of the consultation and your treatment would continue with them based on the advice provided by The Royal.
Here is how a referral for treatment at The Royal works:
Your doctor or nurse practitioner may refer you to a specific program at The Royal based on your diagnosis.  
Each program offers a variety of services and treatments, you can learn more about each of these by visiting the clinics, programs and services section of this website.  
The Royal reviews each referral to confirm that it has been sent to the right place and that we can help (this is called triage). You may be contacted for more information during this process.
Once your referral is accepted, you will be contacted with information about your first appointment.
In some cases, it may be decided that a referral is not appropriate for The Royal. If that is the case, the doctor or nurse who referred you will be contacted and other options may be discussed.
Some people also receive treatment from The Royal in the community. The Royal has various community teams that reach out and provide help to people in shelters, schools and long-term care homes. Staff within these organizations makes these connections. 
Quick help for problems with drug or alcohol use: The Royal's Substance Use and Concurrent Disorders program offers many different services to help people who are struggling with drugs or alcohol use.  You do not need a referral from a doctor to access these services.  Just call 613-722-6521 ext. 6508 and we will help you figure out what the best service is for you.  Visit the substance use and concurrent disorders program page to learn more. 
Are you a Veteran or active member of the Canadian Forces or RCMP?
The Royal Ottawa Operational Stress Injury Clinic can help veterans, Canadian Forces members or RCMP who may be struggling with mental health problems as a result of their service.   Visit the clinic's web page to learn more.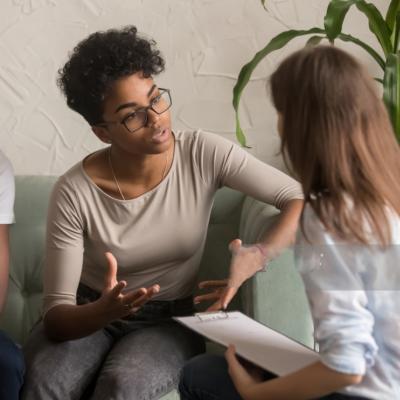 Supporting a family member or friend?
Supporting a family member or friend through mental health issues? Learn about The Royal's Family information and support groups.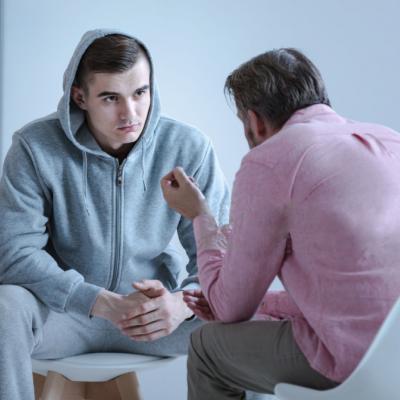 Free Cognitive Behavioural Therapy
Ontario now provides free Cognitive Behavioural Therapy for depression, anxiety, Obsessive Compulsive Disorder and PTSD.
Self-Management Online Tools & Resources