As we start to emerge on the other side of the pandemic, some members of Team Royal are taking the opportunity to reframe, refresh, and reimagine programs and services. One of those people is KJ Thomas, who recently took over Ann-Marie O'Brien's role in the Women's Mental Health Program.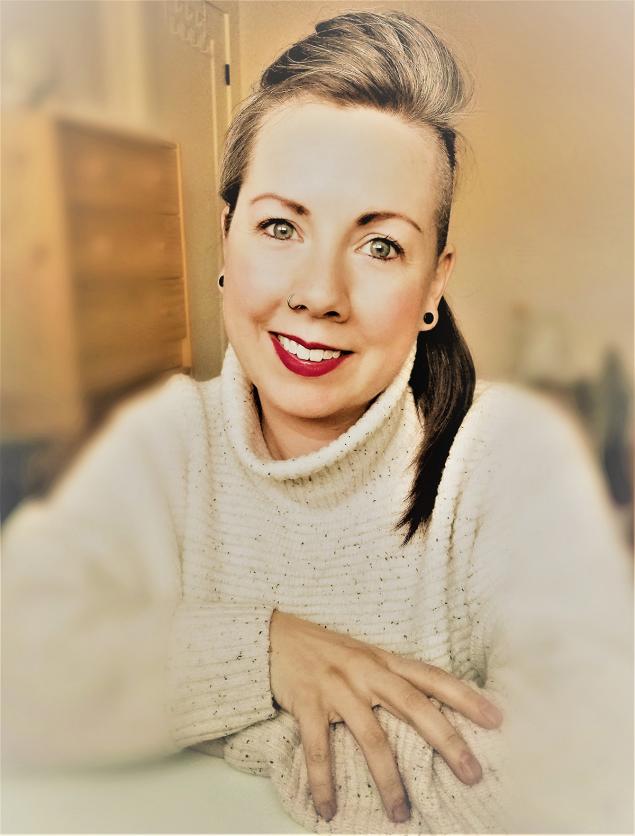 Thomas has been a social worker in mental health for the past 15 years, seven of which were with the Assertive Community Treatment Team within the Community Mental Health Program. Thomas says she is filling some big shoes. "Ann-Marie was such a trailblazer," she says. "I'm really excited to be part of it now, and I'm invested in growing the program."
Other staffing changes include the addition of Michelle Jackson-Brown, who is taking a lead in perinatal health and peer support. Emma Slaney-Gose will continue her focus on violence against women and research.  
"We all really do a little of everything on our tiny team but some of us have heavier roles in certain areas," explains Thomas, whose main responsibilities include partnering with varying organizations, connecting with community members, volunteers and facilitators, linking resources, and working on events such as the Women in Mind conference.
Focus on peer support 
Thomas says one thing that will never change in the Women's Mental Health Program is the emphasis on peer support.  
"Peer support is a really big part of what we do here, and we do it well," says Thomas. "The peer support programs are crucial. They're important, they're relevant, and they're not going anywhere."
"Even before the pandemic, we were cutting edge in that area. It's something we will continue to put at the forefront and expand." 
Peer support groups were quickly redesigned and moved online at the onset of the pandemic. Since then, the number of participants in the virtual groups has grown rapidly. Feedback has been overwhelmingly positive. Thomas notes that attendance also tends to be higher with virtual groups as well, likely because it removes barriers to participation. (Perinatal support group members, for example, may use public transportation, have childcare challenges, or can't afford the expense of driving and parking.) 
Although participation in the virtual groups is high, the Women's Mental Health team still want people to have the opportunity to connect in person. Discussions are now underway about what a hybrid peer support group model might look like. (A virtual group might host an in-person gathering once a month, for example.) An important consideration, of course, is access ­– some group members don't have access to technology, or the know-how needed to participate online.
Volunteer peer facilitators Anita Manley, Glenda O'Hara, Alexis Milne, and the newest member of the team, Nancy Solange, will continue to lead peer support groups. 
New psychoeducational group
Keep an eye out for news about a new psychoeducational group that will take a closer look at women's health and societal issues. 
"We want to look at issues that are really pertinent to people who identify as women, the struggles that we have as women, and also the strengths that we have as women," says Thomas. "It will give us a little bit more growth for learning, more tools, and information about what's out there in our community."
This new group will be launched in the fall. Other partnerships, training tools, and resources to further expand and enhance services in the community are also in the works.