Beautiful Minds is an undertaking of Steve West, the chair of the Institute of Mental Health Research (IMHR) board of directors. Through artistically enhanced images of brains, traditional photographic portraits, and deeply personal stories, Beautiful Minds is designed to shine a light on substance use disorders and inspire conversations.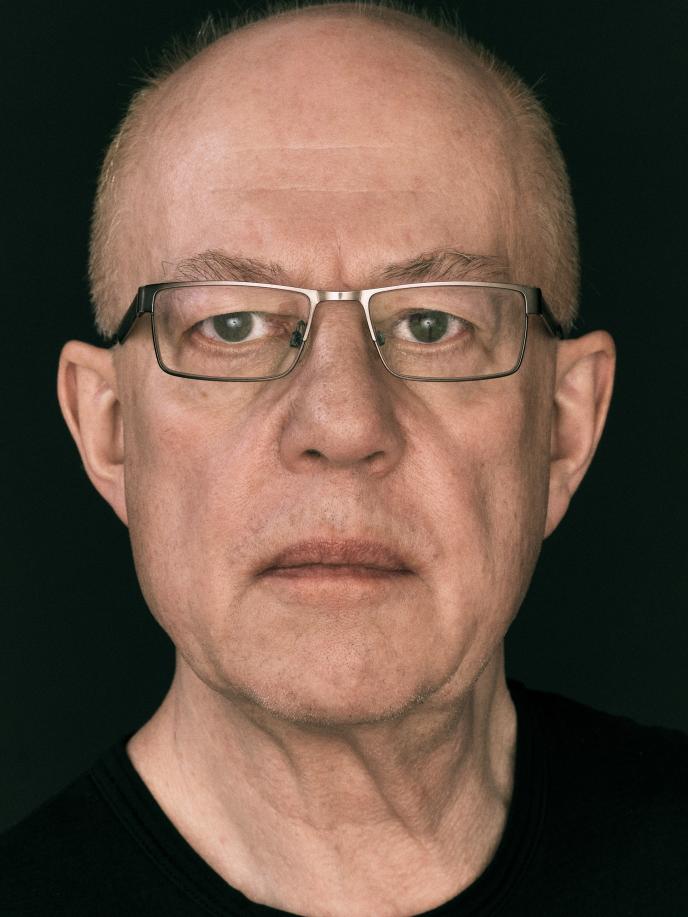 It's a book, an exhibition, a fundraiser, and the first chapter of a larger project.
In his working life, West has held a lengthy list of corporate roles, many of which are grounded in health sciences and commerce. One of the most recent additions – "Fine art photographer" – was a bit of a departure, but not an entirely unexpected one. Photography was only a hobby for West, that is, until a serendipitous IMHR board meeting about The Royal's Brain Imaging Centre (BIC). 
"There was a nascent idea of taking brain images of people who were going through the scanner and making them more accessible and available so we could talk about brain imaging," recalls West, who was intrigued by the idea. He approached Dr. Zul Merali, the CEO of the IMHR at the time, and suggested bundling portraits of individuals and scans of their brains alongside their personal stories as a way to lift the veil on substance use disorders. 
This was in 2018, and West happened to be taking summer classes at the School of the Photographic Arts in Ottawa. He was keen to get started on a book combining portraits and brain scans, but there was one small issue: "I realized that I might have been a closet photographer, but I wasn't a portrait photographer," he says. An offhand conversation with the director of the school finally prompted him to take the leap and enroll in the full-time photography program. 
"I suddenly found myself being sucked into a vortex of education," he says. "I ended up becoming a full-time student for two years to do a diploma in photographic arts to give me the skills to create this book. It actually changed my life in some ways." 
It was also around this time that West's story changed in yet another way. A family member struggling with substance use disorder brought into sharp focus West's work with The Royal and led to an introduction to Gord Garner. 
Garner, the vice-president of strategic partnerships of the Community Addictions Peer Support Association (CAPSA), has dedicated his professional life to breaking down the stigma associated with substance use. Garner helped recruit the individuals whose portraits, brain scans, and stories were eventually published in Beautiful Minds. 
"The people that came forward wanted to share their story. There was a sense of sharing to help others and not hiding behind the veil," says West. "Historically, admission of mental health is seen to be a weakness, but telling your story is actually an admission of strength."  
The brain scans were captured with The Royal's positron emission tomography-magnetic resonance imaging scanner, known as a PET-MRI. It's the only one in Canada used solely for mental health research.
"Historically, admission of mental health is seen to be a weakness, but telling your story is actually an admission of strength," says Steve West, the author of Beautiful Minds.Typically, brain scans are monochromatic, like X-rays, but the versions West presents in Beautiful Minds are digitally enhanced with vivid colours that dance off the page. 
West wants people who read Beautiful Minds to know that substance use disorder is a disease, and most importantly, that there is always hope. 
"Substance use disorder is just like any other disease, and at the end of the day, there is hope. There's lots of other vignettes in between those two bookends but I believe, when somebody picks up the book, that's what I would like them to understand is this is a disease of the brain and the mind and there is hope to get through it."
West is already planning a follow up to Beautiful Minds. The working title is The Mind and the Mask and will focus on neurobiology, research, and mental health.
Much like Beautiful Minds, his hope is that the book inspires conversations. West tells a story of someone who was encouraged to seek help for a substance use issue after seeing a friend's copy of Beautiful Minds. Until that time, the stigma had been holding him back. West is glad the book has already served its purpose.
Whether or not substance use disorder is a part of our lives or not, West's message is ultimately a simple one, one that applies to everyone, everywhere: "We all need a constituency of love and support to get through our struggles."
Beautiful Minds is available to order online. Proceeds of sales go to The Royal and CAPSA.