The COVID-19 pandemic had an impact on every area and department at The Royal and volunteer services is no exception. 
Before the pandemic, from March 11, 2019 to March 9, 2020, 421 volunteers contributed 33,916 hours. Over the same period this past year, 140 volunteers contributed 6,425 hours, 27,000 fewer hours than the year before. 
"All of the volunteer hours since the pandemic started have been done virtually, so it's a 100% loss of in-person, patient-facing volunteer contribution," says Annmarie Nicholson, director of volunteer services.
"We are grieving the loss for sure," says Carol-Anne Cumming, director of patient care services. "It's like the saying goes, you don't always know what you've got until it's gone."
While it's heartening to know volunteer services didn't completely disappear during the pandemic, the dramatic decline in numbers and absence from the daily workings of the organization has been keenly felt. 
The Royal's geriatric program is one of the busiest areas for volunteers. They provide a wealth of support including visiting with the seniors, assisting with meals, distributing drinking water, and accompanying clients to other areas of the hospital. 
"They are an essential part of our organization," says Cumming, who describes volunteers as "part of the fabric of support," who provide essential services to clients as well as staff. "Everyone is asking whether we can open our doors again to our volunteer family." 
The fact that so many volunteers have been absent from The Royal for so long has had a "ripple effect," says Nicholson. "It definitely has increased stress on staff, even if you just look at social visiting in geriatrics." 
In the year before the pandemic, 3,837 hours were logged by volunteers in The Royal's geriatric program. In this past pandemic year, that number dropped to 83. 
"They are an essential part of our organization, part of the fabric of support" – Carol-Anne Cumming
"It's a huge loss in that program," says Nicholson. "That's a loss of over 3,700 hours of time spent with clients. You can imagine the pressure to fill the gap just moves over to the nursing and orderly staff."
"Volunteers have always been a fundamental part of our programming for patients and support to the clinical teams," says Cumming. "They bring a richness and diversity and experience to our programs that we miss." 
The pandemic has also had an impact at various levels on The Royal's Institute for Mental Health Research (IMHR). Volunteers contribute to the clinical research agenda in many ways, by doing data entry, data analysis, assisting with surveys, literature searches and other important research-related tasks.  
"Volunteers are key partners in our research enterprise. Each year, they participate in the development of our research agenda and contribute thousands of hours," says Dr. Florence Dzierszinski, president of IMHR and vice-president of research at The Royal. "Volunteers are an integral part of our health care system, contributing to the diversity that is necessary to deliver excellence; when we work together, we thrive."
The dip in on-site volunteers has also had repercussions on fundraising. The Royal's volunteer association raises $150,000 a year to support patient care activities, mainly through social enterprises such as catering services and the Winter Cafe at The Royal, but they've been closed for the past year. 
The loss of volunteering isn't just having an impact on the clients, staff, and the organization as a whole, it's a loss for volunteers as well. 
Volunteering gives individuals an opportunity to gain experience and learn new skills, which in turn could serve a springboard for employment. Some find that volunteering gives them a human connection they need in their lives, or aids their own recovery. Approximately 40% of volunteers at The Royal have personal experience with mental illness, whether it's their own or that of a loved one. 
"Volunteerism is used as a strong and important wellness tool for many of our volunteers with lived experience of mental illness," says Nicholson. "The loss of this tool has been extremely difficult for many over the past year. It's one more challenge that Covid has brought into their lives."  
There's another, less talked about benefit of having volunteers at The Royal. By learning and sharing their experiences and knowledge around mental health, volunteers play an important role in decreasing stigma.
"By sharing their stories of hope and recovery, volunteers help us face stigma head-on, not just as an organization, but as a community. This in turn contributes to combatting the social isolation that often results from it," says Nicholson.  
Although it's still not known when in-person volunteering will resume at The Royal, Nicholson and Cumming are looking forward to the day that volunteers will return in full force.
"We value each and every volunteer," says Cumming. "They are absolutely essential." 
Meet some of The Royal's volunteers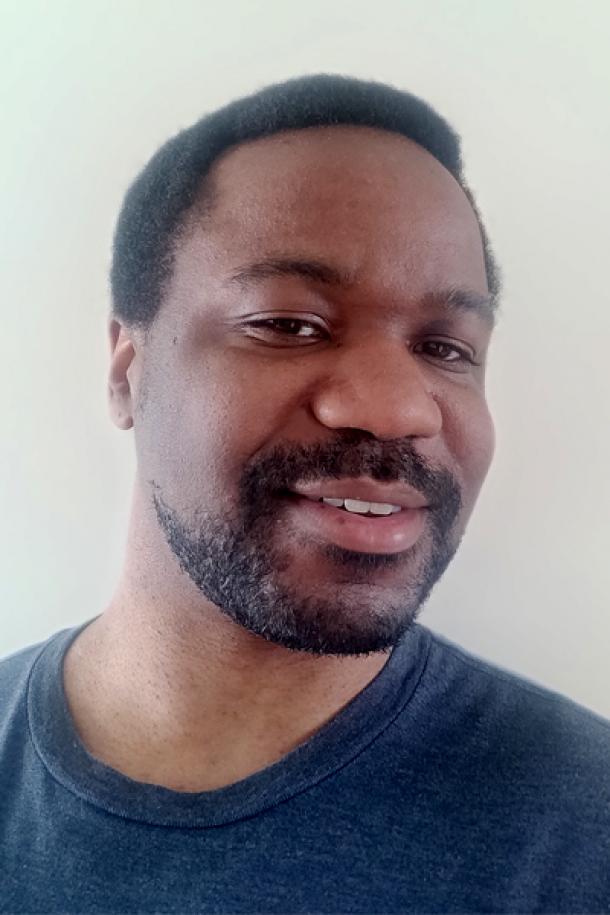 Why I volunteer at The Royal
Coming from a background where people very close to myself have dealt with mental illness, have been treated and recovered through the resources offered by our mental health system, I feel a deep sense of gratitude and an obligation to help out. I personally would like to pursue a career in health care in the field of mental health, so the experience of being immersed in a care environment such as that facilitated by the Royal Ottawa Hospital Care Group is a great experience for someone like myself to attain. Though my role may seem insignificant in the larger picture at times, I also understand that it does not take much to make a difference in someone's life. The sum of all our work put together has the ability to change lives, and so I continue to look for ways to volunteer and make a difference.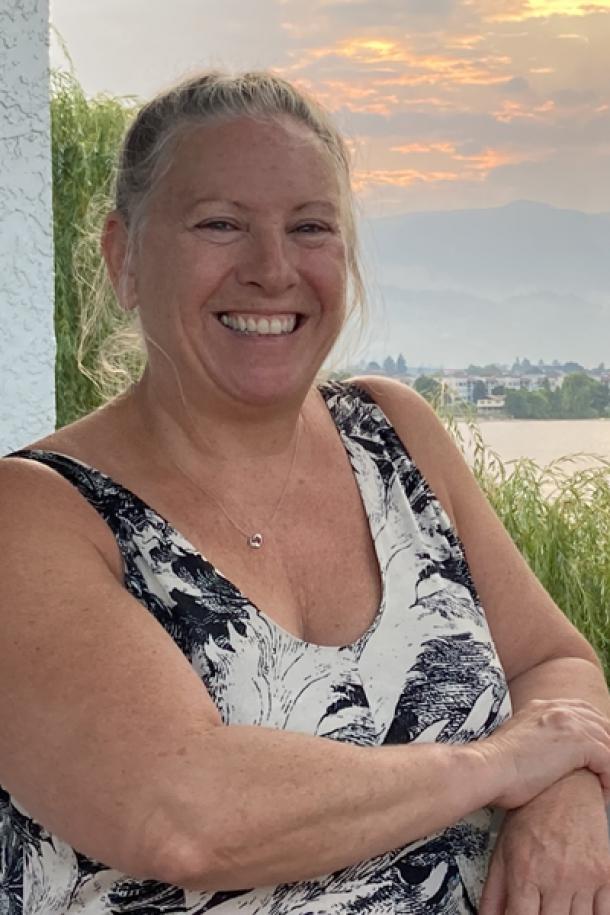 Why I volunteer at The Royal
When I was an outpatient at The Royal, my therapist asked me if I wanted to volunteer in the kitchen with the occupational therapists to bring my knowledge and abilities to a level higher. I really liked the atmosphere, so I said yes right away. The clients I work come from different units:  geriatrics,  schizophrenia,  mood disorders, and so on.  
After a while I started working in the computer room where I could talk with the clients and help them achieve their goals. After a shift I might be a bit tired but I'm so happy to accomplish what I have done. I feel important.
Volunteering gives me a lot of confidence in myself. It's a nice way to spend some free time. I improve my abilities and I feel useful.
Why I volunteer at The Royal
I'm really passionate about helping others. I think that if you have spare time to give, it's important to give back to your community. Working with populations like geriatrics, they really do appreciate the time. Social interactions make a huge difference. 
The main activity I assist with is a program called FitMinds, which supports brain health. Other activities include an exercise group and a "music and movement" program, both of which involve light exercise. When there are no activities scheduled, I invite patients to play cards or board games.
I'm hoping to enter the field of occupational therapy in the future. This volunteer opportunity has been great one-on-one experience with clients.
I've recently been okayed to return to volunteering! It's a slow start, only allowing one volunteer per unit right now. I feel very lucky.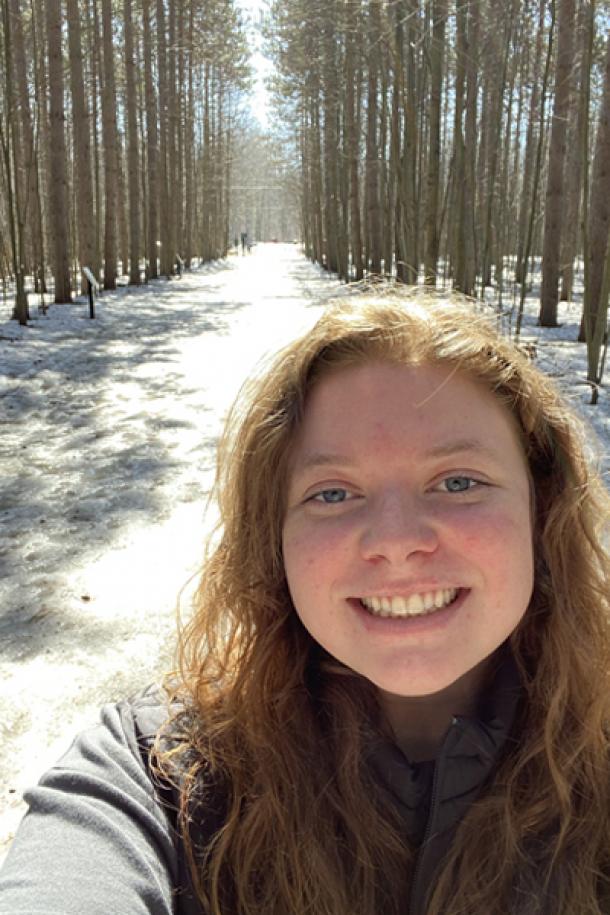 Why I volunteer at The Royal
I volunteer at The Royal because its top-tier research facility allows me to gain hands-on experience in my field that I would not be able to get anywhere else. Professors and doctors in the IMHR are always conducting new and interesting research in several different fields. Being able have a small part in it is super rewarding. And the staff are the cherry on top! They are always so friendly, welcoming, and accommodating and make me look forward to coming into the lab every day. I am so thankful for all the experiences volunteering at The Royal has given me over the past three years.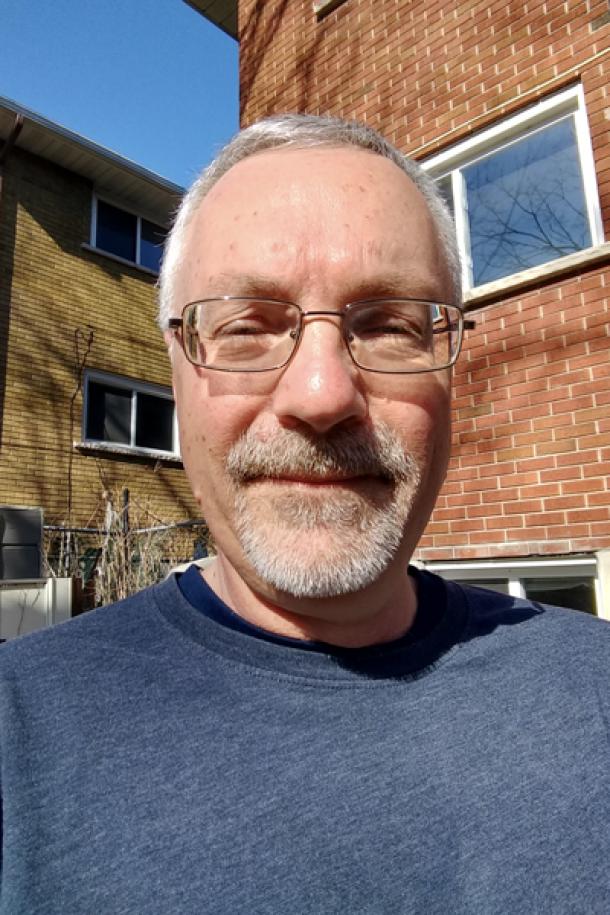 Why I volunteer at The Royal
There's a number of reasons why I volunteer: it gives me something to do, it gives me a place to go, but I guess more importantly, it's about meeting people and having a sense of purpose. When I walk in The Royal, I'm part of a community. That's one of the things I enjoy the most. In the café it was fun because I got to meet a lot of people – both staff and clients – as well as other people who volunteer.   
I'm proud that the funds raised through The Royal Volunteer Association (ROVA) goes to inpatient needs of all kinds. Our association contributed $150K towards the Brain Imaging Centre, a $25M project for specialized care. I worked in brain injury counselling for 15 years and I have an interest in brain imaging. It's really cool, knowing that our association contributed. That is a great point of pride for me.