Every Wednesday afternoon at 2:00 p.m. mothers across the Ottawa region feed their babies, put them down for a nap, fire up on their computers, and log in to an hour-long Zoom chat. What's waiting for them on the other end is a place to share their burdens and experiences with like-minded peers, but also find comradery, kindness, and understanding. 
The Perinatal Wellness Group – developed in partnership with the Ottawa Birth and Wellness Centre – is a free, virtual drop-in that creates a safe space for individuals who are pregnant and postpartum to check-in with one another about perinatal experiences, mental health, and wellness.
"There is something very validating in connecting with other women who are going through a similar experience and the perinatal period – being pregnant and having a baby – that's a life changing experience," says group facilitator Michelle Jackson-Brown, a social worker and peer support worker in the Women's Mental Health Program.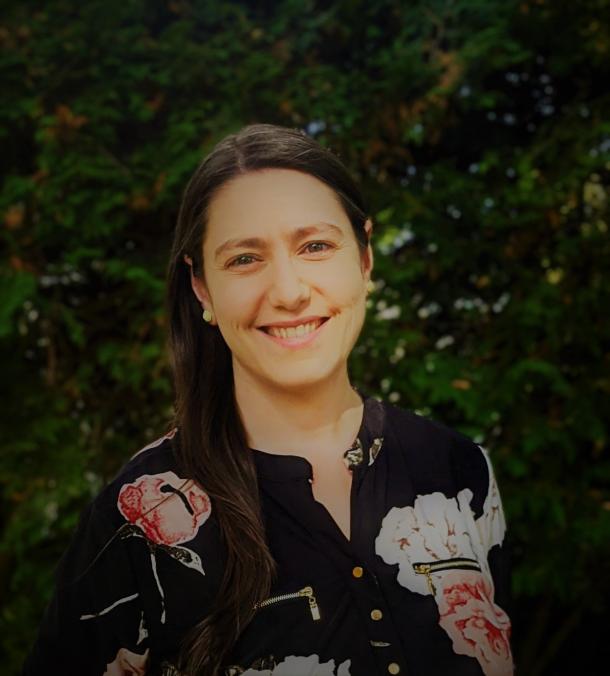 Trying to describe each week's session is like trying to describe a typical day in the life of a new parent: it's always different, although the basic structure is the same. One thing's for sure, there's laughter, sometimes tears, and always growth. 
Each week's group begins with introductions followed by a check-in to see how everyone is doing. If certain themes emerge, they naturally become the focus of the rest of the session. It could be anything from parenting-related anxiety, to sleeplessness and family issues. 
"This is a place where women can discuss things they may not feel comfortable talking about with their friends and their families," says Jackson-Brown. Once people get talking: "that's when the magic happens," she says. "That's when you get the opportunity for women to not only share what's going on for them, but to support one another." 
Newcomers to the group can be assured that it's totally ok just to sit back and listen. 
"You don't have to share, you don't have to talk. Sometimes just hearing other people's stories can make a huge difference," says Jackson-Brown.
Jackson-Brown (as a social worker who happens to be a mother of twins) says opening up the conversation to healthy coping and wellness techniques is another important aspect of the wellness group. Not only does it get members thinking about what they're already doing, it may inspire new ideas. 
Like many of The Royal's support groups, the perinatal wellness group changed to a virtual format at the onset of the pandemic. It will remain online for the time being, although there are discussions happening in regards to a hybrid version in the future. 
Jackson-Brown has seen firsthand the benefits of peer support groups and she urges people to spread the news about this free resource to their friends, neighbours, and parenting groups, even if they aren't planning on signing up themselves.  
Jackson-Brown points out that while many people have access to care for their physical health – regular check ins with their OB/GYN and with their family doctor, for example – we need to be providing just as much mental health support.
"It takes a village to raise a child," she says. "We need to make sure that we're providing these women with that village of support as they go through this life-changing experience of parenthood."
The Royal's Perinatal Wellness Group is ongoing, with no start date or deadline for registration. To register, or for more information, email Michelle Jackson-Brown.   
For more information about perinatal mental health programming – including other perinatal groups, videos, and upcoming events – go to theroyal.ca/birth-parenting-and-mental-wellness.