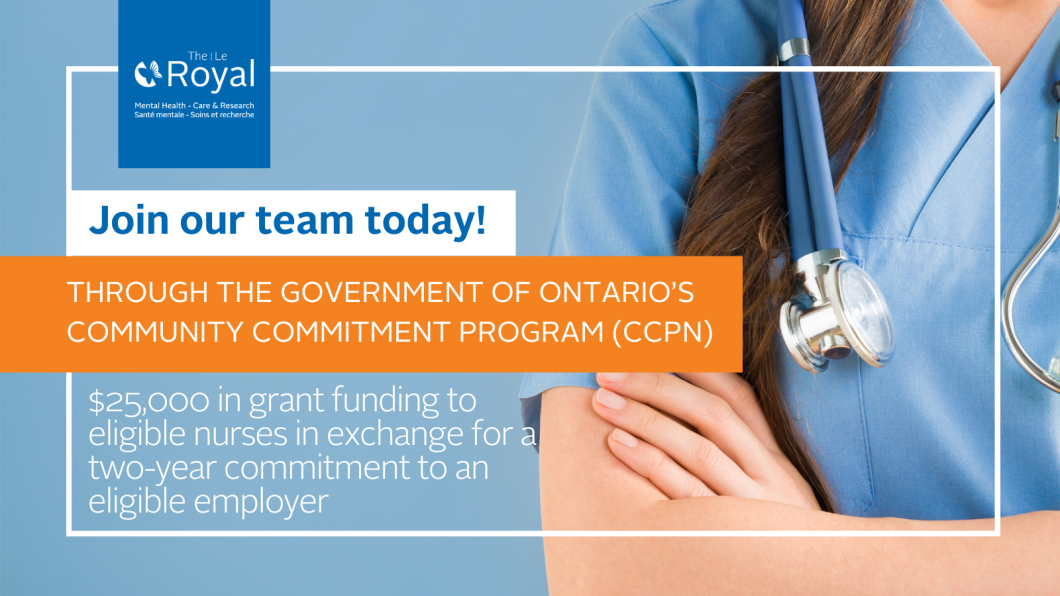 Are you keen to make a real difference in the lives of our clients and families? Excited about specializing in an area of medicine that affects one out of every four Canadians?  
We are hiring amazing nurses to join our highly skilled, passionate, and caring team at The Royal. 
Our nurses are the heart of our organization. We make sure they're provided with the support they need to pursue continuous education, professional development, and clinical/educational skills training that enables them to meet advanced standards of care.
Royal nurses acquire advanced mental health nursing skills, gain expertise in a variety of sub-specialties, and participate in innovative studies that connect research and care.
Whether you are a new grad exploring your interests, or an experienced nurse who is on the lookout for career advancement opportunities, we want to hear from you!
Full and part-time positions in Ottawa and Brockville are available.