In Canada, 1 in 5 adults experience mental illness every year. 

 
Through dedicated research focused on incubating innovation, improving treatment interventions, and advancing prevention strategies, The Royal's Institute of Mental Health Research (IMHR) is bringing significant hope to people living with depression and related conditions.

 
By unlocking the mysteries of the brain and translating discoveries into more personalized and targeted evidence-based treatments, innovative mental health research can help people struggling with mental illness get better, faster.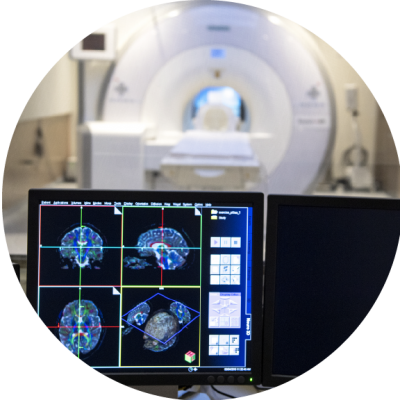 Brain Imaging Centre
The Royal's Brain Imaging Centre is a state-of-the art research facility featuring a positron emission tomography-magnetic resonance imaging (PET-MRI) machine -- the first of its kind in Canada dedicated solely to mental health and neuroscience research.  With brain imaging, we are making important strides towards making the invisible visible when it comes to mental illness; demonstrating that like any other medical condition, depression and related mental health disorders have an objective biology.
About the Institute of Mental Health Research
Help us transform mental health care: Participate in research
Student Placements, Residencies and Fellowships