A long-standing and devoted nurse at The Royal, Lisa Valenti, won this year's Inspiration Awards 50/50 draw. She shared her heartfelt story of dedication, inspiration, and her truly generous spirit with us...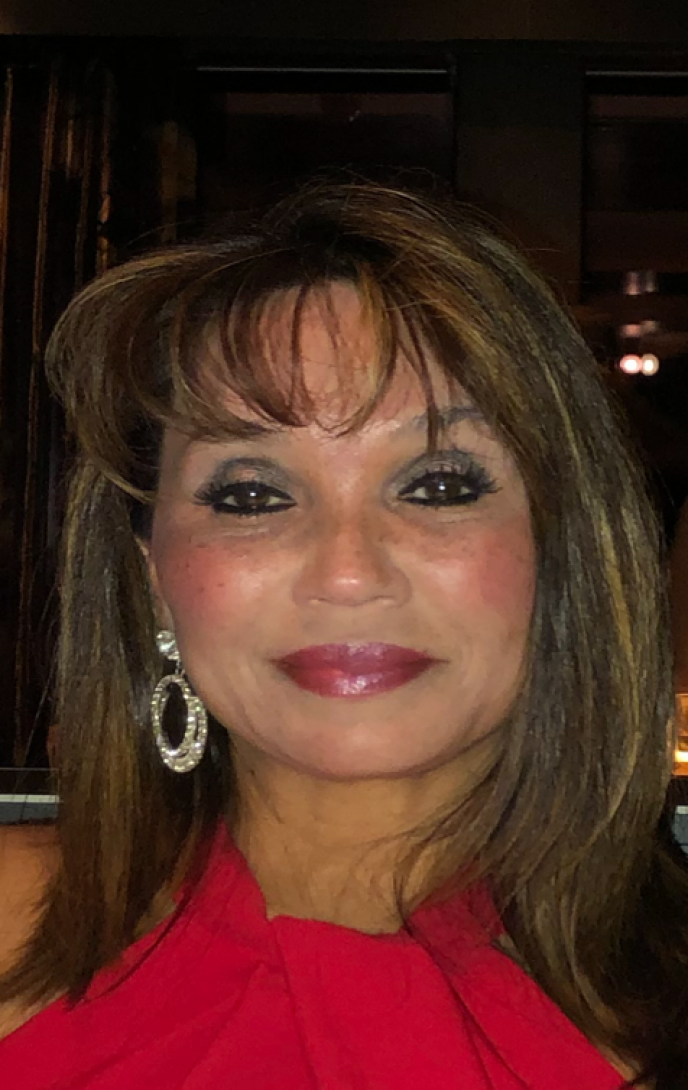 My name is Lisa Valenti. I was born and raised in Ottawa and had always dreamed of helping people. I realized that becoming a nurse would fulfill that dream. I have been blessed to be living that dream for over 20 years—much of that at The Royal.
But even before that, The Royal has touched and shaped my life and the lives of the people I love.
In the 1990's, my father courageously sought help through ASU and Meadowcreek. I was so proud of my father for overcoming his alcohol addiction. He maintained his sobriety until his death in 2008. I remember visiting my father on the in-patient unit as a nursing student and feeling forever grateful to The Royal Ottawa and the staff for giving my father the tools to cope and healing our family. From that moment on I would look upon the old Perley building and think to myself that "I'm going to work there one day." I wanted to make a difference for patients and their families the same way Dr. Grymala and Helen O'Brien RN did for my father and family.
I worked on the Mood/Crisis in-patient unit for 20 years as a nurse and then Team Lead. In August 2020, I accepted a new nursing position working with the Central Intake/patient flow department. My responsibilities are to assess requests for service to determine the level of care needed then send them to the appropriate inpatient or outpatient service within The Royal. If the most appropriate service/resource is external to The Royal, then Central Intake will redirect the referral source to another service/resource indicating a reason and providing recommendations.
Though this new normal continues to be challenging for so many people – and we see that first-hand working in this field – the upside is that it has given us pause and time to reflect upon what we have and what's really important. When COVID is over, will we go back to the way things were before or do we like the changes we've made over the last year?
The last 20 years have passed so quickly. I find myself wondering how I or even my children will recall this event 20 years from now. This pandemic has changed the world forever – and it came on top of other challenging and controversial social and political issues – Black Lives Matter and the U.S. election, to name only a few. We saw such a divide there and I can only hope that this pandemic continues to show us the better side of humanity – the compassion, the empathy and the respect for essential workers.
For me personally, while the morning commute has been lighter, my ears are sore from PPE and the number of patients receiving treatment through The Royal has been increasing. This pandemic was a mental health crisis in the waiting. Sure, it forced everyone to slow down but the isolation and challenges have taken a toll and no one is immune to that. It has been a shake-up for everyone I've talked to – both personally and professionally.
On a positive note, we have shown our resiliency and ability to adapt to change. And from the public, there has been new-found respect for health care workers. I suppose that's a silver lining too. Most of all, it has shown me just how proud I am of my family for rallying around these changes with work and school and I am especially proud of all my colleagues for continuing to deliver services that are so critical to the community. In the midst of a pandemic, we never missed a beat.
I believe in this organization and how much good it has done for our community. That's why I felt compelled to support the Royal Ottawa Foundation's 50/50 draw.
At the time of my donation, I had no idea that a loved one was in desperate need of a financial miracle. But on March 3rd, just one day before the grand prize and now aware of their situation, I prayed to God. I asked that God please allow me to win the 50/50 in order to give the entire winning to my family member who so desperately needed it. To win this draw meant everything to me. It meant that I could give my family member a brighter tomorrow. Isn't that what The Royal endeavors to do every day? I believe it does.