I always made sure to be home before the school bus dropped the kids off. I needed time to check every room, one by one. I didn't know what I might find.
Would today be the day he couldn't fight anymore and take his own life?
From the outside looking in, we had the seemingly picture-perfect life. My husband, Jody and I both had successful jobs. We were involved in our community. We had kids that were active in sports. We travelled all over the world. According to the outside world, life couldn't get any better for us…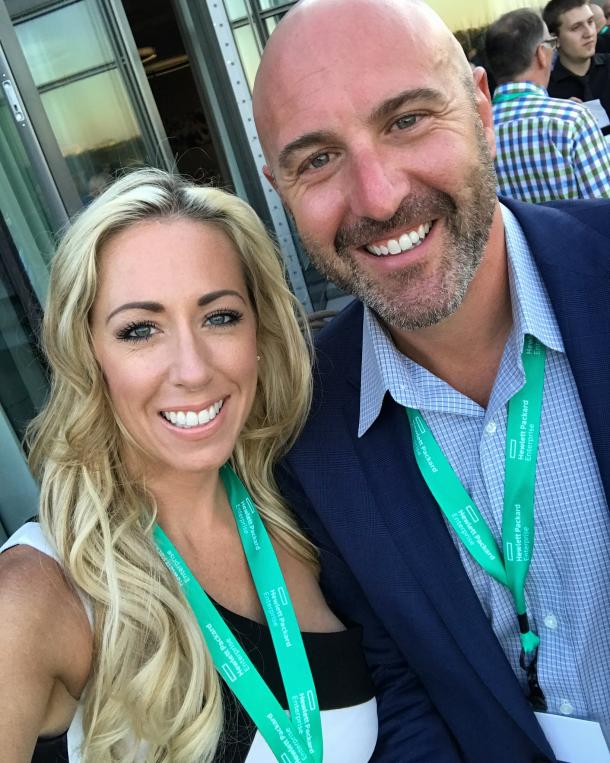 But what people didn't see were the days and weeks that Jody couldn't get out of bed in the morning. The days where he'd come home after work and cry himself to sleep. The days we'd come home from a nice dinner out with friends and he'd have a meltdown for no obvious reason.
I watched somebody that I thought I knew, turn into somebody that I didn't know. 
There were times where I would lie beside him all day, just because I was terrified that if I left, he would take his own life. 
It was hard to stay positive when all my energy was spent trying to keep my husband alive and keep the kids from growing up without their dad. I was hiding the truth from everyone around us – including our own kids. It was a very lonely and scary way to live.
But I never gave up hope. We found a physician who referred Jody to The Royal, where we met Dr. David Bakish and a whole team of mental health experts. 
Dr. Bakish and The Royal saved my husband's life. They saved our family. 
For years, Jody lived in a state of mania…elevated mood, hyperactivity and disorganized behaviour. He was extremely high-functioning, successful, enthusiastic, incredibly outgoing and unstoppable. At times, he was superman-like, with an abundance of energy and hyper-focus. He thought he was invincible… 
But he was also overcome by darkness and extreme despair. 
We had long days of just silence. I fought feelings of giving up on us. I struggled to do more, be better, and was always fearful that something I did or said would set him off.  For a long time, we minimized the severity and repercussions of Jody's behaviours. We made excuses for his impulsivity, sudden outbursts and changes in mood.
We rationalized it was just the stresses that came with our fast-paced lifestyle, our demanding careers and raising two children in a blended family. We didn't talk about it with anyone. Not our friends, family or our kids. Heartbreakingly, often, not even with each other. 
At the time, we didn't know that what Jody was experiencing were symptoms of bipolar disorder.
I know for a fact that without The Royal, Jody would not be here today. And our family would have been ripped apart. 
It's hard to put into words how beyond grateful we are for The Royal and for people like you. Thanks to generous donors like you, my husband received the care he needed. 
With the holidays just around the corner, I've been thinking a lot about how lucky we are to have Jody with us today. The holidays have always been huge for our family. Every year, Jody loves putting our Christmas tree up in November. But when he was going through his darkest period one year, prior to treatment, he couldn't bring himself to get out of bed. That one Christmas, the kids and I decorated the tree without him. 
This year, we will count our blessings again that we are celebrating the holidays together. 
I can't thank you enough for supporting mental health care and research in our community. Together, with the amazing experts at The Royal, you helped spare two children a lifetime of pain and insufferable grief by not having to grow up without their dad – and for that my family will be forever grateful.
Sincerely,
Caitlin Burton
Wife of grateful patient, Jody Burton