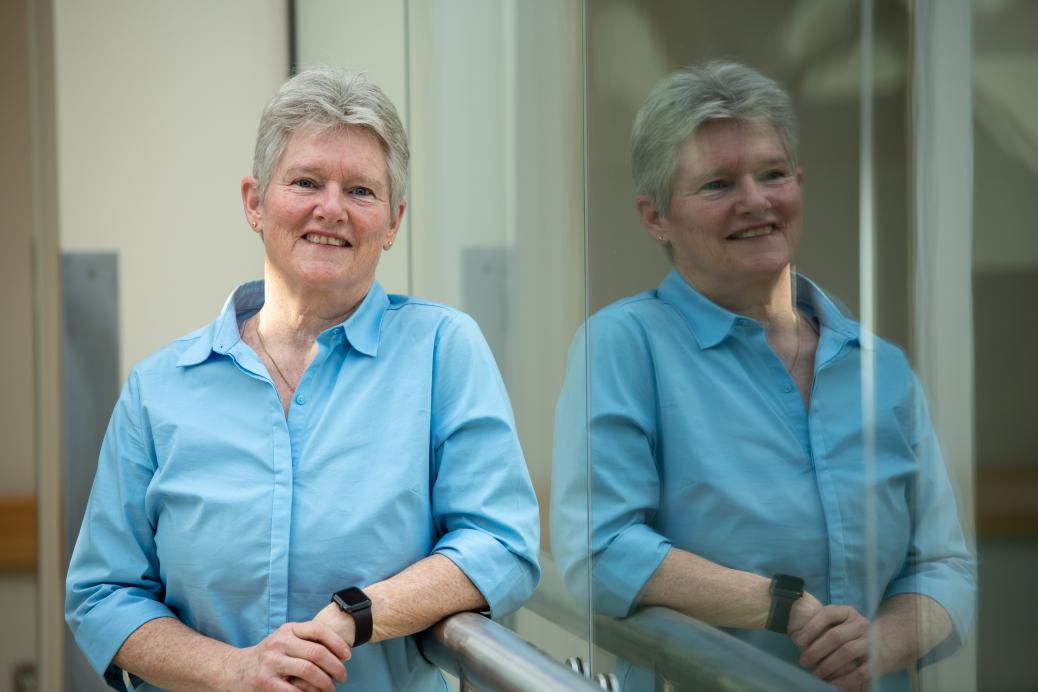 The Royal is welcoming Jill Skinner as the new Chair for the Run for Women Committee. 
Jill, who has been a longtime supporter and participant of the Run for Women campaign, was recently given the title of Chair of the Committee after being an active member for the last five years. 
She first participated in the run in 2014 as just that, a participant. But after seeing other women getting more involved, and feeling the incredible atmosphere, she knew she wanted something more. 
"I knew I had to get involved to support other women," Jill said in an interview with the Ottawa Business Journal. She also got involved by supporting local women's shelters in Ottawa, like Cornerstone. 
Before her work with the Run for Women campaign and Committee, Jill was a Deputy Chief for the Ottawa Police Service for 37 years. In her work, she noticed that people struggled with their mental health/wellness, which inspired her even more when she began participating in Run for Women. 
"When women are struggling mentally, there's an expectation that we will just get through it," said Jill. "There's pressure that we have to be a 'superwoman'. But we don't."
She also thinks that Run for Women will be a great opportunity for women to come together during the pandemic. "The connection we can get from an event like this is tremendous," she believes.
But the real point, Jill said, is for women to focus and advocate for mental wellness and mental health through the power of unity. 
"When women start to realize that their voices matter and that they're strong, it makes us a better community."
To learn more about Run for Women and to register your team, visit www.runforwomen.ca. 
---

Article written by Shelby Richardson