Research led by Cynthia Clark provides new insight into how to establish, empower and engage caregivers to positively influence client care
OTTAWA, ONTARIO – November 15, 2021: The Royal is proud to announce the launch of engagecaregivers.ca, a new platform intended to support more meaningful engagement of caregiver advisors by health organizations across Canada. Engagecaregivers.ca was developed as a part of a Canadian Institute for Health Research (CIHR), University of Ottawa's Institute for Mental Health Research at The Royal and Royal Foundation for Mental Health-funded study entitled, Building a framework for supporting meaningful family caregiver engagement: Survey findings and research process. Resources available through engagecaregivers.ca include templates and tools such as work plans, application and interview guides, orientation checklists, expertise sharing guides, and retention tips.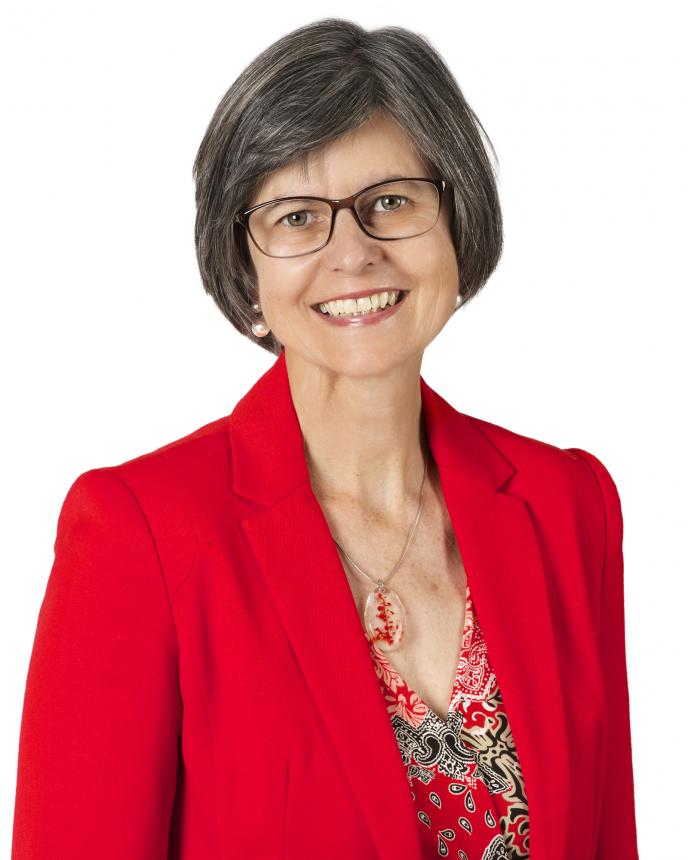 The study, led by Cynthia Clark, explored the current state of caregiver advisor engagement in health organizations, and through the process of co-design developed a rich repository of knowledge products which can be found on engagecaregivers.ca. This new website provides templates, tools and resources to assist administrators and advisory councils in recruiting, retaining and empowering caregivers to the benefit of clients. Healthcare professionals who are interested in engaging caregiver advisors in their organization are encouraged to take the How well are you meaningfully engaging caregiver advisors in your organization? quiz to get personalized suggestions and resources. This research aligns with The Royals strategy, Co-creating access, hope and new possibilities, which enables deeper, more meaningful engagement with clients and their loved ones. 
"It is my hope that this suite of tools and guides, founded on a comprehensive needs assessment and co-designed by caregivers alongside those who provide patient care, will have a positive impact on these important partnerships," says Cynthia Clark, Principal Investigator. 
The report, Building a framework for supporting meaningful family caregiver engagement: Survey findings and research process, built upon the robust research that already exists around caregiver advisor engagement. More specifically, the study identified that caregiver advisors want to be heard and respected, and for their input to result in improved experiences. While those surveyed showed a keen interest in engaging with their loved one's care provider, they noted that work, family and volunteering demands and the prevailing stigma around mental health serve as barriers for deeper caregiver advisor engagement. The study also identified the need for more modern and intentional recruitment, onboarding and resource allocation efforts for caregiver advisors to ensure organizations are positioning this vital group to have the greatest impact. 
"Integrating lived expertise into research is a powerful differentiator for The Royal in its pursuit to deliver modern, evidence informed and client-centred care. The research, led by Cynthia Clark, is an example of the new possibilities available to us by intentionally partnering with clients and their loved ones. The resources available through engagecaregivers.ca provide new meaning to the relationships between health care and service providers and the caregiver advisors who provide unique insight and strategic input that can transform care. The results and impact speak for themselves, with many of the resources available through this new website being utilised in mental health centres across the country," says Dr. Florence Dzierszinski, President, IMHR and Vice-President, Research, The Royal.
The project was funded by the Canadian Institute for Health Research under the Strategy for Patient-Oriented Research to engage patients, researchers and stakeholders in release, answer questions that are important to patients and improve health and health care systems. Additional funding was provided by The Royal Ottawa Foundation for Mental Health with The University of Ottawa's Institute of Mental Health Research at The Royal.
About The Royal
The Royal is simple: to help more people living with mental illness into recovery faster. The Royal combines the delivery of specialized mental health care, advocacy, research and education to transform the lives of people living with complex and treatment-resistant mental illness. The Royal includes mental health centres in Ottawa and Brockville, community mental health services at Carlingwood Mall, and four satellite offices. The Royal's Operational Stress Injury (OSI) Clinic treats Canadian Forces, veterans and RCMP, and is the only OSI clinic within a specialized academic mental health centre. The Royal's Institute of Mental Health Research, affiliated with the University of Ottawa, brings together leading clinicians, scientists and technology to investigate the brain circuitry linked to anxiety and depression, posttraumatic stress disorder, schizophrenia and suicidal ideation. Hosting a world leading-edge technology in molecular imaging targeted solely to mental health, The Royal is an innovative powerhouse — putting the nation's capital at the forefront of unlocking the secrets of the brain — the last frontier. The Royal Ottawa Foundation for Mental Health raises funds that support The Royal's work. The Royal places a sharp focus on awareness building through the You Know Who I Am campaign and public education initiatives such as Conversations at The Royal and Is It Just Me? Conversations about Youth Mental Health. For more information, please visit theroyal.ca.